The Best 10 Business Planning Tools for Startups
Business planning is one of the significant strategic approaches that startup companies use to showcase their core objectives and programs to achieve organizations goals. Young businesses also prefer to make solid business plans to attract investors.
Therefore, the use of authoritative business planning tools is crucial for startups. That is why this article shares one of the top business planning tools with all necessary features and pricing models.
1 Top 10 Business Planning Tools for Startups
2.1 Features
2.2 Pricing
3.1 Features
3.2 Pricing
4.1 Features
4.2 Pricing
5.1 Features
5.2 Pricing
6.1 Features
6.2 Pricing
7.1 Features
7.2 Pricing
8.1 Features
8.2 Pricing
9.1 Features
9.2 Pricing
10.1 Features
10.2 Pricing
11.1 Features
11.2 Pricing
12 Conclusion
14 What is Business Planning?
15 Why business planning is important?
16 What are ten of the best business planning tools?
Top 10 Business Planning Tools for Startups
Here are ten of the best tools that will help you writing a business plan.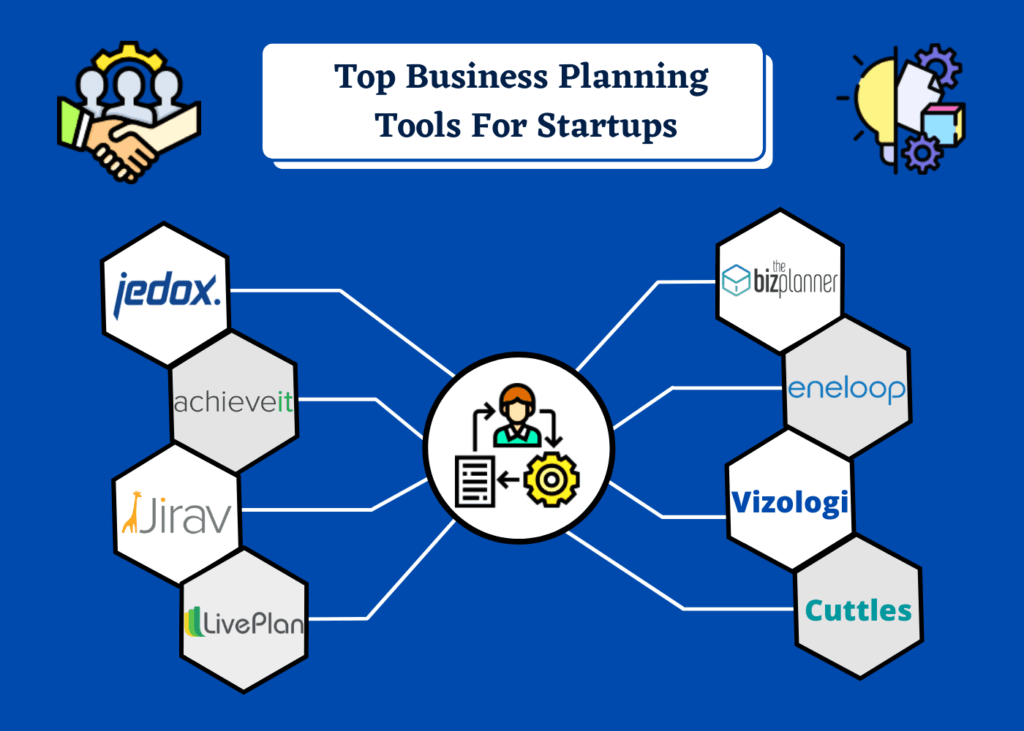 Enloop is a cloud-based business planning tool that 323,180 entrepreneurs, students and businesses have used. It can create around 16 financial ratios and real-time performance reports.
Financial Forecast —  Businesses can automatically anticipate their financial reports with this tool.
Currency Support —  It supports around 100 currencies, so people from different countries can smoothly use this app for business planning.
Real-Time Score —  Enloop permits the startups to watch their real-time score to improve performance.
Its Free plan enables the businesses to get a 7-day free trial. But the monthly cost of its Detailed plan is $19.95.
2. LivePlan
LivePlan could be a reliable option for startups to nail down a solid business plan. Moreover, it also claims to build business plans 30% faster than the rivals. Luckily, 1 million small businesses, enterprises and entrepreneurs have shown trust in this tool.
Sample Plans —  It is the perfect business tool for new teams because they can get guidance from 500+ already available sample plans.
Professional Documents —  LivePlan also enables the startups to design an engaging business plan and other documents to convince investors.
LivePlan comes with two plans Standard and Premium, and its monthly charges start from $20.
3. IdeaBuddy
If you are finding an ingenious business planning tool, then you shouldn't ignore IdeaBuddy. With planning, development and real-time evaluation, its financial projection properties are also appealing.
One-Page Plan —  Startups can build a business plan within 30 minutes, and yes, it could consist of a single page for ease of understanding.
Financial Properties —  Financial calculators, profit and loss statements, and forecasts benefit from using IdeaBuddy.
The yearly cost of its Dreamer plan is $65, but only 1 collaborator is eligible for it. However, for 3 and 30 collaborators, you can also consider its Founder and Team plans. The yearly charges of these plans commence from $115.
Cuttles is one of the most straightforward business planning tools that 20,000+ startups are using. It could surely be a great option when it comes to building startup plans.
Canvas —  This property aids the young companies to smoothly architect and corroborate their business idea.
Suitable for Teams —  It also allows the startups to easily include the teams' ideas while making a business plan.
Its Free plan is applicable for 1 member and offers restricted features. On the other hand, you can consider its Seed, Grow and Series plans with more advanced characteristics. Its Seed plan bills €8/month to users.
5. Vizologi
Vizologi is an AI-backed business planning tool that is the foremost choice of students, strategists, managers, entrepreneurs and consultants. The availability of free business models also differentiates it from rivals.
Business Intelligence —  Companies can make wise decisions using premium analytics and data reports.
Business Plan —  Its business plan includes a mash-up method, canvas, SWOT & PEST analysis.
Although Vizologi confers a free trial, but its monthly charges commence from $9.
6. TheBizPlanner
TheBizPlanner is also a unique business planning tool. This end-to-end business planning software comes with four significant properties: profile, connect, plan and collaborate.
Dashboard —  The single screen dashboard provides all reports to businesses.
Campus Edition —  It has also released an exclusive edition for educators.
Fortunately, TheBizPlanner Pro is free for startups now. Howbeit, you can talk with the sales team to get the pricing of its Competition plan.
7. AchieveIt
AchieveIt is a purpose-built Georgia-based strategic business planning solution that was founded in 2010. This is an ideal business planning platform for all sectors, including credit unions, commercial, healthcare, federal and local governments.
Integrated Tool —  It provides data uniformity and great accountability for execution.
PowerPoint Digestibility —  This tool could be easily connected with PowerPoint.
This platform bills $70 per user and month under its Core plan.
8. PlanGuru
PlanGuru is also a considerable business planning, forecasting and budgeting software that startups should use. Furthermore, it is more suitable for accountants, small businesses and nonprofit organizations than big enterprises.
Forecasting —  PlanGuru provides 20 powerful forecasting tools to businesses.
Analysis in Minutes —  Users can get all historical data analysis within minutes.
The monthly cost of its cloud and desktop version starts from $99.
Jedox is a unified business planning and forecasting solution that 2500+ companies use worldwide. The major brands that are practicing Jedox are ManpowerGroup, McDonald's and Bosch.
Timely Insights —  Time-intensive planning has become essential for startups, and it is only possible with timely insights.
Predictive Forecasting —  It is packed with artificial intelligence-based predictive forecasting and planning features.
Jedox comes with four major plans Essential, Business, Professional and Performance. However, you will have to click the 'Get A Quote' tab to explore the pricing.
If you want business planning software for VC funded companies, growth and accounting firms, then Jirav is the best option for you. This is a smart and all-in-one budgeting, planning and forecasting tool.
Automatic Imports —  Jirav could automatically integrate all of your business data. Companies can also connect it with accounting and workforce software like Gusto, Xero and QuickBooks.
Reports & Dashboards —  It provides both commercial and non-financial information.
Starter and Pro are core plans of Jirav that monthly cost $250 and $850, respectively.
Business planning is critical for startups and founders to execute a business idea successfully. The use of smart and interactive business planning software and solutions definitely help the new businesses in convincing VCs to fund them. In this regard, entrepreneurs can utilize the above best performing business planning tools.
To discover more startups tools, please refer to the article Top Startup Tools .
What is Business Planning?
Business planning typically applies to organizing ideas in a formal business plan that summarizes the business's current state.
Why business planning is important?
– Steer the business – Define milestones – Help with funding
What are ten of the best business planning tools?
– Enloop – Live Plan – IdeasBuddy – Cuttles – Vizologi – TheBizPlanner – AchieveIt – PlanGuru – Jedox – Jirav
Jessica Clark
I'm a professional software engineer freelancer. I'm passionate about coding and tech startups.
Leave a reply Cancel reply
Your email address will not be published.
Save my name, email, and website in this browser for the next time I comment.

7 Best Business Plan Software for Startups in 2023
Service Reviews
Best Business Plan Software
Last Updated: November 3, 2023 By TRUiC Team
Launching a new startup is an exciting yet challenging endeavor. Crafting a comprehensive business plan is a critical first step for any founder to outline their vision, objectives, and strategy. It acts as a roadmap to help guide important decisions and next steps as a company grows.
With so many options available, finding the right business planning tool can be daunting. The best software should be affordable, user-friendly, and offer a robust set of features to aid in financial modeling, strategic planning, and more.
In this review, we'll explore some of the top business plan software solutions designed specifically for entrepreneurs. We'll compare capabilities, ease of use, templates and resources, integrations, pricing, and more. Whether you're looking to create an investor-ready plan or simply organize your strategy, choosing the right tool can help you get started on the right foot.
Best Business Plan Software for Startups: LivePlan
Top Business Plan Software Solutions
In this review, we'll look at seven of the best business plan software platforms — discussing their pros, cons, features, pricing, and more — so you can decide which one is right for your startup.
Best Business Plan Software for Startups 2023:
LivePlan - Best Overall
Bizplan - Easiest to Use
Enloop - Best Automation Features
PlanGuru - Best Financial Forecasting
IdeaBuddy - Best for Idea Validation
iPlanner - Best for Nonprofits
Wise Business Plans - Best Professional Services
The following tools all have their own great features. Based on its affordable pricing and usability, LivePlan is our top business plan software choice for startups.
Try LivePlan today or continue reading to explore your options!
Best Business Plan Software: LivePlan
LivePlan is the overall best business plan tool, offering a large number of features at an affordable price.
Visit LivePlan
1. LivePlan - $15/month to $30/month
We love LivePlan overall because it offers great value at an affordable cost. The software lets you quickly create a business plan from anywhere in the world using what is arguably the best business plan software available on the market. It does everything better than its competition and costs way less.
What's more, the online "cloud-based" platform is easy to use and you are under no contract or obligation to keep paying for the service. Even better, if you decide to stop service for whatever reason, Palo Alto Software, the makers of LivePlan, will keep your account active and data preserved for at least a year should you decide to reactivate your account later.
Create an unlimited number of business plans
A forecast feature for those less mathematically inclined. Plug in data, and it will generate charts, graphs, figures, and even the profit and loss, balance sheet, and cash flow statements
500+ business plan templates spanning all major industries
Real-time financial data tracking
Performance dashboards track sales and budgeting
Create one-page pitch plans for potential investors
Milestone scheduling feature — Some people will use it when working with others on their plan; it will let you assign milestones to people.
Low-cost annual plans
Affordable pay-as-you-go plans
No cancellation fees
Data saved for 12-months, even after cancellation
Clean, modern platform
Cloud-based; works on any business machine (Linus, Windows, Mac)
Integrates with Quickbooks and Xero to import your data easily
Knowledgeable customer support to get help with your plan
No valuation capabilities
Templates built on Palo Alto Software's earlier software Business Plan Pro require some modifications to be used on LivePlan
Insider Information
Talking to the nice people at LivePlan we learned some inside information that we wanted to share with our readers.
Here's what we learned:
LivePlan has been used by contestants on ABC's hit show "Shark Tank" to win over angel investors to help them get their ideas and businesses funded.
Accountants use LivePlan as an added-value service to sell to their clients.
Businesses continue using LivePlan because of a feature called "Dashboard" which lets you manually enter your actuals or pull actuals from Quickbooks online to do comparative forecasting and analysis.
LivePlan helps with business continuity planning (BCP).
LivePlan executives use LivePlan to make important business decisions.
"Dashboard" does profit and loss, cash flow, and balance sheet reports and lets you compare and contrast your actuals from your forecasts to be able to show to investors.
LivePlan lets you create business plans in 1/5th the time it takes using templates.
Customer Reviews
LivePlan receives great feedback from customers. LivePlan reviews average 4.5 stars out of 5 on GetApp. LivePlan is an easy company for us to recommend for the best business plan software.
2. Bizplan - $29/month, $249/year, $349 lifetime
Bizplan rates high on our list because they offer a lifetime plan that gets you "forever access" to their business plan software. As an added bonus, you also receive free access to Startup Courses and LaunchRock, a landing page builder.
Easy, "fill-in-the-blanks" plan builder
Publish your business plan online
Unlimited business plans
Bizplan takes care of the financials
Cloud-based (use any browser on any computer)
Options to add more graphics and photos
Low-cost yearly plans
Create unlimited business plans
Xero to import your data easily
Excellent and responsive customer support (email/chat/phone)
Free access to Startup.com and LaunchRock.com
Discount at Fundable.com (connect with lenders and investors)
Can't export in Word
Doesn't currently integrate with QuickBooks
No free trial
No third-party app integrations
Talking with BizPlan insiders, we learned that the premise behind BizPlan is to help startups easily create professional business plans to give them a leg-up with lenders and investors.
Here's what else we learned:
BizPlan's does all your financial calculations for you.
BizPlan strives to be an all-in-one solution for Startups needing funding.
BizPlan is constantly making improvements to its software.
BizPlan receives great feedback from customers. BizPlan reviews average 4.4 stars out of 5 on GetApp. Still a relatively new option, BizPlan already has over 30,000 satisfied customers. As their platform grows, we wouldn't be surprised to see them integrate even more valuable features. Keep a close eye on this one.
3. Enloop - Free to $39.95/month
If you're looking to try before you buy, Enloop is a strong choice as one of the only business planning software tools with a free trial.
User-friendly platform
Compare your financials against your industry's performance
Bank ready financial statements (Profit and Loss, Balance Sheet, Cash flow)
Lets multiple team members work on a business plan
36-Month detailed financial reports
Sync date and text into your business plan
Real-time performance rating
Generated business plan Pass/Fail report
Multiple currency formatting
Seven-day free trial (no credit card required)
Advanced financial ratios
Financial projections
Video tutorials to help you with the writing process
No phone or chat support, just a "contact us" form.
Three business plan limit per account
Doesn't integrate with QuickBooks or Xero
No financial forecasts beyond 36-months
No 30-day money-back guarantee
We learned that the premise behind Enloop is to make business planning easier for entrepreneurs. Enloop achieves this by making software simple to navigate through and takes risks off the table with their no credit card needed seven-day free trial. Their business plan creation software offers financial forecasting features for up to 36 months.
Enloop utilizes 16 financial ratios to get your business ready for investors.
Enloop offers some sample business plans that are easy to modify.
Enloop's performance score increases as you create your detailed plan.
A new business or small businesses benefit the most from Enloop's solutions.
Enloop receives fair feedback from customers. Enloop's reviews average 3 stars out of 5 on PCMag. Enloop's main complaint is its lack of instructional text for writing mission statements and other key sections. What they rank high on is their efficiency and the speed at which the software lets you write a business plan.
Even beyond the free version, Enloop Basic is just $9.95/month ($6/month when paid annually), so they're one of the least expensive tools for writing a business plan.
4. PlanGuru - $99/month to $299/month
PlanGuru is a good option if you're looking for considerably more robust software that offers quite a bit more. The most notable feature we like is the valuation tool, only present on the desktop version of the software. PlanGuru lets you calculate the valuation of your business using three different methods. No other business plan software offers this that we know of.
PlanGuru also offers budgeting, forecasting, and performance tools to help you put together a business plan. In the main, PlanGuru allows you to get a custom-tailored three financial statement budget model up and running out of QuickBooks or Xero in a matter of minutes. PlanGuru's business plan writing software takes you through a setup process where it asks you questions such as:
What's the first month of your fiscal year?
How many historical years do you want to import?
And, once you answer these questions, PlanGuru then generates a model for you that you can then populate with your historical data if you have it. Then you can go through PlanGuru's 20+ projection methods.
Some financial data projection methods include:
Expenses, like payroll, etc.
Balance sheet items, like accounts receivable, accounts payable, crude expenses, prepaid expenses, loans, etc.
These are only a few of the features the business plan software offers. Here are some more.
Budgeting/Forecasting Software
Analytics Service for Financial Performance & KPIs
Valuation calculations (desktop software only)
Desktop and cloud-based options
Free 14-day trial and 30-day money-back guarantee
Great customer support and knowledgeable sales staff
Lower-cost yearly plans offered
Advanced financial calculations
Business valuation calculations
No contracts
Integrates with QuickBooks and Xero
Costlier than LivePlan and most other business plan software options
Additional cost per user can add up quickly
The great thing about PlanGuru is that the only thing you have to worry about is the income statement and balance sheet projections because the cash flow statement is automatically generated.
Then once you have the cash flow statement, income statement, and balance sheet in place, you can then lock down the budget.
PlanGuru's desktop version has three different types of valuation methods that calculate the worth of your business.
PlanGuru has some really nice reporting tools that pull together your financial statements into table formats, say, for the bank, line-by-line.
PlanGuru also has some nice charts, graphs, scorecards, and some easily digestible reports that can help you visualize how your company is performing.
Exports to Excel, PDF, and Word documents --and, there's even a tool that lets you create customized reports.
You can print your plan off too to show partners, lenders, and investors.
PlanGuru now offers a cloud-based version of its software, though it will take some time to catch up to the rich features offered by the current desktop software version.
With PlanGuru you also get free updates, bug fixes, and new releases as they become available.
Important Note: These tools are important because investors may want to see not only historical performance but also projections.
5. IdeaBuddy - Free to $35/month
IdeaBuddy makes our list because of what's behind their approach. IdeaBuddy focuses on helping entrepreneurs develop their idea first, then share it, and then refine it into a plan. If you have a business idea and don't know what to do next, IdeaBuddy could be what you're looking for in a business plan software.
Single-page business plan pitch (Idea plan)
Clean modern design platform combined with great financial tools
Marketing plan for selling and promoting your products
Market overview plan where you create targeted customer profiles, identify your competition and calculate the market potential
Business plan creation that includes forecasting performance and cash flow projections
A proprietary algorithm calculates a final score for your idea providing recommendations for improvement after you complete "Story Mode"
Idea Journal, that is an internal business plan for you to show potential investors
A lifetime plan costs only $178
Great for developing ideas
Great for doing market research
Pay-as-you-go plans offered
Email-only customer service
Software lag time issues
Fewer software options than most other small business options
IdeaBuddy has some great features that are fantastic from idea conceptualization down to cost projections and the laying out of steps to take to start a business. We would have liked, however, to been given more KPIs that would notify us of tasks, help with idea validation, and help us measure other objectives to better monitor the health of our business. Another thing lacking was the design of the finished plan--it contained some noticeable structural issues.
IdeaBuddy has received some outstanding customer reviews on GetApp. IdeaBuddy has earned a 4.6-star rating out of 5 possible stars.
6. iPlanner - Starts at $55/year
iPlanner is a comprehensive business plan software that has been aiding entrepreneurs since 2007, providing a robust framework for developing business plans, models, and financial forecasts online.
Unlimited Team Members & Collaboration
A La Carte Pricing Model vs Packages
Discounts for Serial Entrepreneurs & Business Coaches
Solid amount of industry knowledge and experience.
They've got two trademarked business planning services, Startup Framework™ and Strategy Designer™
All of their business planning packages allow you to have unlimited collaborators and assign people three different roles: Project Owners, Advisors, and Viewers.
 Their Startup Framework software has a business modeling section where you can design a business model canvas and strategize as much as you need before diving into your plan.
Doesn't have a month-to-month option for either of their services. Their Strategy Designer is payable only annually, while their Startup Framework is available for 3-month, 6-month, or 12-month payments.
They don't offer refunds
 Their website is pretty old school and tough to navigate.
 Unlike other business planning software, iPlanner doesn't offer a free version or trial. However, you can take a tour of their Startup Framework software or view a demo of the Strategy Designer to get a feel for them.
iPlanner's Business Planning Software
If a simple framework is all you're looking for, iPlanner can help you out. They don't have many bells and whistles, but at these price points, they offer a good value for nonprofits and corporations.
7. Wise Business Plans - Pricing by Request
Wise business plans website is a little confusing to navigate, and pricing is by request only, which can get frustrating. They do have a lot of options for different kinds of business plans for various types of business types, which makes them versatile. They also have business building and funding options as well. And, if you wish to establish business credit, they offer net-30 accounts that get reported to Equifax business.
Claim to be the only business plan company to write for Fortune 100 and 500 companies
Business formation services
Business license searches
EIN services
Digital marketing services
Business website design and branding
Has a lot of helpful information
Helpful options for forming your business
Options to help after you start your business
Helps small businesses establish business credit
Not an actual business plan software
Expensive by comparison
Website is difficult to navigate
Pricing is by request only
Limited products and features
Turnaround is one month
Requires some work on your end
Business Plan Software Pros and Cons
By using business plan software providers, you'll be able to create a solid outline for your business. Although some of the options above are better than others, each will walk you through from start to finish.
No matter how you look at it, business plan software is cost-effective. As long as you actually use the tool, you'll generate significantly more value than you're spending on monthly subscription fees.
If you spend the time to create a solid plan, you're much more likely to hold yourself accountable. Think of planning software like an accountability buddy for entrepreneurship.
Your business plan tool will help set realistic financial goals, and most can also keep your bottom line in check by integrating your accounting software.
Business planning software enables you to collaborate with partners, mentors and investors.
Some of the business plan tools don't offer support and can have slightly buggy features. That said, if you're serious about writing a solid plan, go with a tool that's constantly updated and well made.
Although some business plan tools have a collaboration feature, none of them can review it when you're done. All business planning tools lack a human touch.
How to Choose the Right Business Plan Software
With the array of business planning tools available, it can be daunting to select the right one for your needs. Here are some tips for choosing a business plan software solution:
Consider your skill level – Opt for software like a wizard-guided template if you are less experienced in writing plans. Choose more advanced software with greater flexibility once you know what you are doing. Look for drag-and-drop tools to easily organize sections.
Determine your budget – Prices range from free to several hundred dollars. Know how much you can spend before shopping.
Compare features – Look for software with the specific tools you need, like financial projections, sample text, customizable templates, and more.
Evaluate the financial tool capabilities – The software should provide extensive financial tools like forecasting, modeling, projections, and dashboards to streamline financial planning.
Check reviews and ratings – Get feedback from other users about their experience with the software. High reviews indicate easier, more user-friendly software.
Which Is the Best Business Plan Software?
You know the unique requirements of your startup better than we do. These are all quality services that offer business planning software tools for entrepreneurs like you. Feel free to read over our full reviews if you'd like to know more about any of them or even visit the websites directly.
In general, we do prefer LivePlan because they have a huge library of business plan templates, and we love their convenient dashboard. They're the planning software that is most likely to help you via customer support, continue updating their tool, and figure out ways to make your business experience better. Enjoy!
What is the purpose of a business plan?
The purpose of a business plan is to provide a structured outline and roadmap for a business's goals, strategies, and operations. It serves as a guide for decision-making, resource allocation, and management. 
Furthermore, it can be a crucial tool for attracting investors, securing loans, and ensuring that all stakeholders have a clear understanding of the business's direction and objectives.
What does business plan software do?
Business plan software assists entrepreneurs and businesses in creating, organizing, and refining their business plans. It provides tools, templates, and guidance to streamline the planning process. 
Features often include financial forecasting, market analysis, visual aids like charts and graphs, collaboration capabilities, and even integration with other business tools. This software aims to simplify the task of creating a thorough and professional business plan.
How do you write a business plan?
To write a business plan, start by writing an executive summary that provides an overview of your business idea, products/services, market opportunity, and projected growth. Outline your company description, industry analysis, target customers, competitive advantage, marketing and sales plans, operations, management team, and financial projections.
How long should a business plan be?
The length can vary based on the complexity of the business, its stage, and its intended audience. In general, it might range from 15-50 pages. However, the key is to ensure that the plan is comprehensive yet concise. 
For many situations, especially when seeking investment, a more detailed one is preferable. Yet, for internal purposes or for businesses at very early stages, a shorter, more concise plan might suffice.
Are there business plan templates on Word?
Yes, Microsoft Word has business plan templates you can download and customize. The templates provide section headings, instructions, sample text, and tables to input your specific business information.
What is Palo Alto Software?
Palo Alto Software is a company that's been around since the late 1980s. They created business management software for startups and existing businesses. The software has since been updated and rebranded as LivePlan and today happens to be one of the most sought-after business plan software available in the marketplace.
Individual Business Plan Reviews
Featured articles.
What Is a Business Plan?
Lean Startup Business Plan Guide
How to Write a Business Plan
10+ BEST BUSINESS PLAN SOFTWARE AND TOOLS
10+ Best Business Plan Software and Tools in 2023
With a big catalog of 224+ extensions for your online store
If you ask any successful sports coach how they can win so many games, they will tell you that they have a unique plan for every single game they coach. To win any of their opponents, they need to prepare a specific game plan tailored to each of their opponents' strengths and weaknesses. Otherwise, they will get crushed.
The same logic applies to doing business. If you want to start a business , developing a robust business plan will be one of the first steps you should take. It'll cover everything from a detailed explanation of your products/ services and pricing model to at least three years of financial projections - plus much more.
So, whether you are not sure how to get started or you are just looking to make the process easier, you may want to turn to business plan software and tools for help .
In this guide, we'll break down 10+ of the best business plan software and tools - discussing their key features, pros, cons, pricing plans, and more - so you'll get all the necessary information to decide which one is right for your business.
We should begin right now!
Table of contents
What is business plan software?
Pros and cons of using business plan software, features to look for in business plan software, 2. bizplanbuilder, 4. business plan pro, 5. business sorter, 7. gosmallbiz, 8. upmetrics, 9. iplanner, 10. liveplan, 11. maus masterplan, 12. planguru, 13. the business plan shop, over to you.
First and foremost, a business plan is a detailed road map highlighting the future of business operations. It's not limited to established organizations but can be written for small businesses to forecast their operations.
Business plan software is specifically designed to guide you through each step of your business plan and fill any gaps. That way, you will be more efficient in clarifying direction, attracting financing, developing team members, and eventually reaching your business goals.
As a business owner, it's essential to consider whether new software or tools will benefit your business or needlessly add to your overhead. So, before purchasing business plan software, thoroughly weigh the following pros and cons against your business needs.
As a matter of fact, business plan software offers several benefits, including:
Step-by-step guidance . Business plan software has a detailed step-by-step guide to help you make the right choices for your business. It takes the guesswork out of aligning your business's structure and cash flow forecast with future goals. This is specifically helpful if you are not sure how to begin.
Statement and report generation . Many small business owners don't have a strong financial background or understanding of the strategic aspects of a business plan. That's where a business plan tool comes in handy - it creates reports, graphs, and documents based on the information you've entered. These generated statements and reports can undoubtedly save you a considerable amount of time.
Accurate reporting . Creating a business plan from scratch by yourself may result in missed mistakes, skewing the data, and rendering reports - and hours of work - useless. A well-designed business plan software often comes with guarantees for accountability and accuracy in any reports generated under that program.
Customization . Business plan tools typically offer the option to personalize your reports. It also gives you the freedom to test out multiple scenarios depending on your long-term business goals, providing you more confidence in your business.
Easy to update . It's so simple to adjust or replace any ideas or numerical calculations for a different outcome using a business plan tool. Certain features also keep you up to date on your business's current situation and give you an insight into your future endeavors.
However, business plan software can also come with a few downsides, such as:
Lack of flexibility . Some business plan software only allows for specific customizations, which could limit personalizing your business plan. This includes sticking to available templates the software provides and being unable to rewrite the script or customize certain points in the data (unless you upgrade to a more expensive subscription plan).
Missed industry insights . As you aren't writing the base coding that makes up a business plan tool, there may be discrepancies between your industry and the developed software. This could lead to missing out on essential industry insights and practical experience.
Expensive price tag . Depending on each type, some business plan tools can be pricey. They can range from basic plans to premium versions; however, it's difficult to know whether the premium plan will assist you or just create a dent in your budget.
There are a lot of reasons to buy business plan software, but there are also some drawbacks that might turn you away from the investment. Therefore, weigh your options according to your business's specific needs and determine which is right for you.
If you decide to purchase business plan software, it's worth considering several key features to make sure that the process of creating your plan is smooth. Below is more about the specific features to look for in a business plan software application.
Step-by-step wizard . Step-by-step wizards take much of the guesswork out of trying to decide which sections to work on and in which order. This feature can take you through each section and make sure you're including everything your plan needs.
Templates . Setting up a business plan from scratch can be tough. That's why it's great to have a jumping-off point. Many tools include dozens, if not hundreds, of templates to choose from. Many templates are geared toward particular types of businesses, so you can pick one that is right in line with the business you're planning.
Financial projections . Most software applications can provide you with financial tools, so you can lay out your case for a successful venture. With some options, you plug in the numbers for expenses, cash flow, revenue, etc., and churn our financial projections. The easier this process is, the better your business plan creation experience is.
Charts and graphs . The tool you choose should be able to turn the financial data into eye-catching charts and graphs automatically. This will make your business plan more enticing to potential investors.
Integrations . Some software integrates with popular accounting programs, such as QuickBooks or Xero . This is useful when transferring financial details from your accounting software into your business plan, so that your plan is free from mathematical errors.
Contributors . Many businesses aren't being launched by one person only. When multiple people are involved, you'd like all of your collaborators to contribute to the development of your business plan. That's why you need to verify the number of contributors who can make edits to the plan. Some software caps this number, while others allow for unlimited contributors.
Additional services . Some software providers offer access to additional services that new entrepreneurs may find helpful, such as digital marketing help, website design services, and direct contact with consultants who can provide knowledgeable advice.
10+ best business plan software and tools
Specifically built for tech startups, Bizplan will help you create a customizable business pitch and plan that appeals to several investors.
As a part of the Startups.com suite, Bizplan gets top marks for its easy-to-use, intuitive, and modern user interface. You will work with a step-by-step business plan builder to get exactly what you want from your business plan. It might remind you of a modern website builder , as it has drag-and-drop tools to build templates.
Moreover, if you're a paying user, you'll have access to all the materials in the Education corner, including online courses and more than 600 in-depth videos to help you explore more things.
In case you have an issue, you can get in touch with its customer representative during business hours (from Monday to Friday from 9 a.m to 9 p.m), or send an email with all the questions you may be having.
Key features:
Drag-and-drop templates for business plan building
Ability to track all business financials in one place with the financial command center
Ability to access Fundable.com, an online fundraising platform that connects startups or small businesses to potential investors
Unlimited account collaborators
Availability of online courses, including tracks, master classes, guides, and expert answers
Ability to control who can view or comment on your internal business information
User-friendly, intuitive drag-and-drop business plan builder
Excellent educational materials
Subscription options give you access to all Startups.com tools
You can easily integrate it with accounting software
Available lifetime pricing
No free trial
No mobile compatibility
No templates based on specific industry
Limited financial projection customization
Pricing plans:
Monthly plan: $29/ month
Annual plan: $20.75/ month
Lifetime access plan: $349
VISIT BIZPLAN
As an intuitive business plan tool, BizPlanBuilder provides a simple wizard that walks users through step-by-step business planning. With its premade industry-specific templates, the software can help you craft a plan that reflects your business goals.
With a single link, you can share your plan with investors online. So, instead of sharing bulky attachments, you can present your plan directly in a browser using modern navigation.
If calculation is not your strength, don't worry! BizPlanBuilder's financial tools, including calculators, cost analysis, financial projections, budget sheets, charts, and graphs, will help you with that. It also lets users import financial data from different accounting software programs.
In addition to business planning and financial features, the software offers real-time collaboration, meaning multiple team members can simultaneously view and edit the business plan.
Premade industry-specific templates for business planning
Available financial tools, including calculators, chart and graph generators, and budget-feasibility tools
The collaboration feature lets team members log in, view, and edit the business plan at the same time
Available technical support, including email and telephone support, FAQs, and video tutorials
Eye-appealing visuals
Easy-to-use drag-and-drop templates
Various industry-specific templates
In-depth presentations
No mobile-friendliness
Difficulty in exporting PDFs
BizPlanBuilder for startups/ funding/ MBA students: $97/ year (add as many team members as you want for $10/ year each)
BizPlan Builder for growing the company/ strategic planning/ growth financing: $27/ month (add an unlimited number of team, advisors, investors for $1/ month each)
VISIT BIZPLANBUILDER
Cuttles is a fully interactive and guided business plan software that helps entrepreneurs build, understand and grow their business.
Their web app has all the features and in-app guides you need to create a startup pitch, write a business plan, define a startup team, do budgets and financial projections. It's simpler, faster and more impactful than ever to start a business.
Cloud-based web app
Strong focus on simplicity with UX and design
Freemium version
Fully guided and customisable business plan
One-page pitch section for investors
Financial forecasts and budgets
Team feature to showcase your team
Available in 6 languages: English, Spanish, French, German, Portuguese, & Danish
Share & Export options: Share with links, export to PDF, & invite members to view in the app
Student discounts and diversity pricing initiatives
Freemium - limited features: no help guides, no share/export, no budgets feature
Seed Plan - 1 startup, 1 member, all features - €8 (billed annually)
Grow Plan - 1 startup, unlimited members (collaboration), all features - €16 (billed annually)
Series Plan - unlimited startups, unlimited members, all features - €48 (billed annually)
VISIT CUTTLES
As one of the leading business plan tools, Business Plan Pro offers top-notch technical and customer support to help small businesses succeed. Moreover, it provides clear instructions and cutting-edge funding tools to create a robust business plan and impress potential investors.
The software offers up to more than 500 business plan templates and samples, which are present in the preferred format of investors, banks, and SBA-approved lenders. There are also different categories of templates, such as Manufacturing, Travel & Transportation, Travel, etc., to help you choose from.
In addition, Business Plan Pro enables you to import data directly from Quickbooks, and export your business plan to Microsoft Word, Excel, and PowerPoint, or transform it into a PDF format.
Key features: *
More than 500 business plan templates
Built-in formulas and financial statements
Ability to create visually appealing forecasts with drag-and-drop graphic forecaster tool
Ability to import data from Quickbooks, and export to Excel, Word, PowerPoint
Strong technical and customer support team
A wide range of business plan templates
Detailed guidance for businesses
An extended money-back guarantee (60 days)
No collaboration opportunities
Old-school interface design
Standard Package Plan: $99.95 one-time purchase
Premier Package Plan: $159.95 one-time purchase
VISIT BUSINESS PLAN PRO
Business Sorter is a cloud-based solution that offers the content to create plans you can share and keep track on. The content covers six key areas, including finance, sales, brand, people, operations, and goods and services.
The platform promises to simplify and speed up business planning via a novel 273 card sort system that covers many common situations. You can also include, edit the existing cards, delete, or add your own ones.
You can keep everything, including your ideas and thoughts, at a centralized location. It also offers tips and advice at every step to help you put your strategy into action. Unlike some software with videos, the educational resources here are provided as Word files and PDFs, which can be quicker to access, but harder to follow for some beginners.
Card-based planning system with 273 digital cards
Built-in tips and additional information
Add team members and assign tasks
Multi-device access
Secure data protection
Innovative, visual plan builder
Unique card sort system to simplify planning
Real-time collaboration with an unlimited number of users
Regular updates for free
Strong data security
14-day business trial
Limited in financial planning needs
No video educational resources
Small Team plan: $80/ year (3 users, billed annually)
Medium Team plan: $240/ year (10 users, billed annually)
Large Team plan: $640/ year (30 users, billed annually)
Enterprise plan: custom pricing (unlimited users)
VISIT BUSINESS SORTER
If you're looking for an easy-to-navigate solution that can complete your business plan quickly, Enloop is there for you. It does this through its Autowrite feature and performance score that acts as a digital mentor.
Furthermore, Enloop has a strong focus on the financial aspect of the process, which is ideal for people with great ideas but aren't necessarily financial wizards. Demonstrating profitability is crucial for raising capital from investors, and the software delves into this financial viability of your vision. It lets you add charts and graphs and analyze 16 distinct financial ratios.
It also allows you to compare financial projections with industry averages, so that you'll get a clear picture of how your idea stacks up. You're able to consult with an expert in case you need guidance. Enloop also offers business plan templates and an HR/ legal document builder, making it one of the strongest candidates for first-time start-ups.
AutoWrite and TextSync features automatically create basic customized text for your business plan
16 different financial ratios indicate your financial health
Performance score from 0-100 serves as motivation to complete the plan
More than 100 currency symbols and number formatting
Access to business templates
Attractive interface
Automatically populated text
Well-explained financial ratios
Instant access to all business reports
7-day free trial
Affordable pricing plans
Limited additional education resources
Limited customer support
Detailed plan: $11/ month (billed annually)
Performance plan: $24/ month (billed annually)
VISIT ENLOOP
Initiated by NFL Hall of Famer and veteran entrepreneur Fran Tarkenton, GoSmallBiz offers hundreds of industry-specific templates that create the exact documents users need. Plus, its step-by-step wizard helps you set up a business plan by filling up business details in multiple segments.
Another helpful feature is its online calendar management. You can schedule events, meetings, and appointments and get automatic reminders. Besides, it lets you generate financial statements and projections. You're allowed to create a range of insightful reports, such as profit and sales analysis, cash flow, balance sheets, and more.
For anyone new to business planning, GoSmallBiz offers a slew of online learning tools, including business courses, business mentoring, and weekly updates. It also provides help from a real CEO and business planning expert, so you can entirely rest assured knowing that you will never be steered in the wrong direction.
In addition to the business plan software, it provides a customer relationship management (CRM) tool , text-based business consultations, and legal business documents. No other business plan software offers this suite of tools - all for one cost.
Step-by-step guide walks you through every single step
Around 100 business templates
Financial projections and statements
Reports based on your financial data
Integrate with major social media channels, such as Mailchimp, Facebook, LinkedIn, and Twitter
A wide range of industry-based templates
Multiple educational videos
Unlimited mentoring and business consultations
Customized reporting
Several additional business tools
30-day money-back guarantee
Outdated interface
Limited business plan features
Expensive monthly cost compared to alternatives
Lack of an annual subscription package
Only exports to PDFs and Microsoft Word
Pricing plan : $39/ month (billed monthly)
VISIT GOSMALLBIZ
Upmetrics is a well-rounded business planning software that helps small businesses and entrepreneurs find success in their business planning processes and growth strategies.
Are you just starting your business? Easily create a polished, professional business plan that lenders and investors will appreciate. Upmetrics simplifies the process of writing a business plan with step-by-step guidance, 200+ sample plans, and excellent customer support.
Are you looking to grow your business? Make confident decisions by forecasting your financials, and preparing your budget in Upmetrics.
Upmetrics is used by over 100K+ entrepreneurs all across the globe to plan their businesses and collaborate with remote teams to create growth strategies. Along with that, the software makes it easier to keep track of your projects and customize your plans as per your needs and requirements.
Key features: -Business Plan Builder -Financial Forecasting -Pitch Deck Creator -Business Models -200+ Sample Business Plans -Business Plan Cover Pages -Share With Pride -Comments & Feedback
Pros: -Business plan builder:- Guides you on creating your business plan at every step so you can have the clarity and confidence to excel in your business. -Financial forecast:- Finance is the lifeline of any business. With our financial forecasting tool, create accurate financial sheets to convince investors & banks of your business viability and calculate your monthly & yearly financial projection. -Pitch deck designer:- With our pitch deck designer, make your business pitch ready and present your business to investors & banks with confidence! -Business Model Canvas:- Business Model canvases bring planning and collaboration to the next level with great canvases and a great app.
Cons: -We dont have the real time live tracking of system -Our business plan templates are kinda generic -Our finanical forecast is limited to only 5 years
Pricing: -Upmetrics: Free Demo - $0 -Upmetrics Solo: $9 per month -Upmetrics Team: $14 per month -Upmetrics Premium: $48 per month
VISIT UPMETRICS
Launched in 2007, iPlanner has been helping many businesses raise finance for growth, manage risks, and improve internal communication. The software is designed as a planner for new enterprises, but it can also function as a project management tool.
The business modeling framework helps you generate a business model in real-time while collaborating efficiently with your team members. Plus, it offers various user-friendly business plan templates, such as venture capital business plan, restaurant business plan, elevator pitch, etc.
The software is also equipped with a financial engine to gauge different metrics, like sales, quantities sold, forecast price, and more. Moreover, all the projects have separate and secure URLs to protect your confidential business information.
You can integrate iPlanner with Microsoft Office and Dropbox, so collaboration and contribution are extremely easy. There's also a huge library of how-to articles and business plan samples to help you stay on track.
Business plan templates
Step-by-step wizard to help you right from the start
Financial templates and projections
Integrate with Dropbox and Microsoft Office
Expert mentors provide personalized assistance
Available customer support via emails, how-to guides, and expert consultation
Premade industry-specific templates to create custom business plans
Feed-in content from different external sources, such as websites, MS Word, Excel, corporate intranets, etc.
Regular backup of your data on the cloud
Pretty old-school interface
No monthly pricing option
Professional plan: $55 (billed annually, 1 project)
Corporate plan: $93 (billed annually, 12 projects)
Corporate Plus plan: Custom pricing
VISIT IPLANNER
LivePlan can be the right pick for you, in case you want template-rich, modern-feeling business plan software. With more than 500 free and full-length sample business plans for inspiration, together with step-by-step assistance, you can start without any hassle.
The platform offers advanced financial services that automatically calculate financial outcomes for the five upcoming years. Plus, if you're a Xero or QuickBooks user, you can easily import your data into the system to gain an in-depth view of how your business is performing from a financial standpoint.
You can start with a one-page business plan before moving to a complete professional plan that can be used to pitch to investors. The final business is not only high-quality but also professional. As all the charts and graphs are well-organized and easy-to-understand, you'll love them.
More than 500 templates
One-page business plan with a fill-in-the-blank template to jot down your ideas
Access to educational materials
Availability of financial charts and graphs
Industry benchmark comparison
Intuitive, modern interface
A huge number of customizable templates
Bank-level security
Affordable plans
Able to work on multiple active plans simultaneously
Variety of business resources, including step-by-step instruction, video tutorials, and general customer support
60-day money-back guarantee
Require a learning curve
Can't customize financial projection dates
Limited third-party integrations
Pay-as-you-go plan: $20/ month (billed monthly)
6-month plan: $18/ month (billed every 6 months)
Annual plan: $15/ month (billed annually)
VISIT LIVEPLAN
MAUS MasterPlan is an Australian business plans solution with more than 60,000 clients worldwide. It aims to make the creation and implementation of your business strategy simple by offering templates, walkthroughs, and education for every step of the process.
You can generate detailed action plans based on your specific goals and projections for the future. Moreover, it's possible to delegate tasks within the program and track progress.
If you want to calculate your finances, you just need to put the details, and it'll do the rest. Other than that, it allows your team members to access your plans. You can invite them to help you with the business plan and invite your accountant to review once more once you're done with the work.
MAUS MasterPlan includes information about segmentation, so it's easy to break large markets down into smaller ones. According to that, you're able to create different strategies for the various segments. More than financial reports for budgeting and projections, the tool can generate marketing and performance reports.
Step-by-step wizard guides you through the whole strategic planning process
Create cash flow and financial budgets & 5-year forecasts
Market segmentation features
Collaboration features
Easy to use
Detailed statement and impressive graphs
Automated action plan monitors different tasks to keep the whole team on track
Expensive for startups and small businesses
Real-time errors occur sometimes
Business planning & HR Pack: $97/ month
MasterPlan Lean: $299/ year
Business Planning Pack: $499/ year
VISIT MAUS MASTERPLAN
PlanGuru is a cloud-based budgeting and business plan software that is all about financial planning. It offers more than 20 insider forecasting methods, allowing you to create projections for up to 10 years.
On top of budgeting and financial analysis, the tool lets you set goals and analyze performance. It also provides a rolling forecast, helping you understand the implications of spending on overall cash flow before you do it. Furthermore, strategic planning helps you manage your team and keep everyone accountable.
With its income statement, cash flow statement, and balance sheet, you can see how your venture will map out in a range of different scenarios. Furthermore, it enables you to harness turnkey methods and use business drivers to predict growth.
Unfortunately, PlanGuru doesn't include the expert consultation function, so you'll need to seek mentorship elsewhere. However, if you want a solution that can streamline the financial piece of your business plan, PlanGuru certainly has the most to offer.
Budgeting and forecasting for up to ten years
More than 20 standard forecasting methods
Dashboard and reporting tools
Formula builder to set up custom methods
Ratios and KPIs
Work with Quickbooks, Xero, and Excel
Help guides, video tutorials, knowledgebase, and US-based customer support
Extensive financial tools and detailed budgeting, forecasting, and reporting capabilities
A substantial library of educational resources
14-day free trial and 30-day money-back guarantee
No templates or tools for basic business plan writing
Difficult to get started without prior financial knowledge
Expensive, especially for additional users
Monthly plan: $99/ month (additional users: $29/ month)
Annual plan: $899/ year (additional users: $299/ year)
VISIT PLANGURU
Last but not least, as one of the best business plan tools out there, The Business Plan Shop can help you generate a simple yet effective plan.
The software features a user-friendly interface and clean design. Once you sign up, you will enjoy an in-depth business plan together with instructions that you need to make one.
More than that, its financial forecasting section will collect your product and service information, so you can play around with the figures and come up with the right directions for your business. It can help you to forecast for up to 3 or 5 years.
A financial forecast over 3 or 5 years
Step-by-step guide with instructions and examples
Exports to MS Word or PDF format
Chart, break-even point analysis, financial analysis, and credit analysis
Quite easy to use
Clear instructions and examples for each section of your business plan
Strong data protection
Helpful educational materials
Limited business planning features
Can't import financial information from spreadsheets
Monthly plan: $22/ month
Yearly plan: $12.5/ month
VISIT THE BUSINESS PLAN SHOP
Now that you've read through the 10+ best business plan software available, it's time to decide which one is best for you. It can be helpful to consider specific features you're looking for, as well as your business budget. By doing so, you will have a set of criteria in mind when you explore different solutions.
For future recommendations, don't forget to bookmark this blog post. We'll continuously update it with juicy content that helps you create a solid business plan for any projects.
Make sure your store is not only in good shape but also thriving with a professional team yet at an affordable price.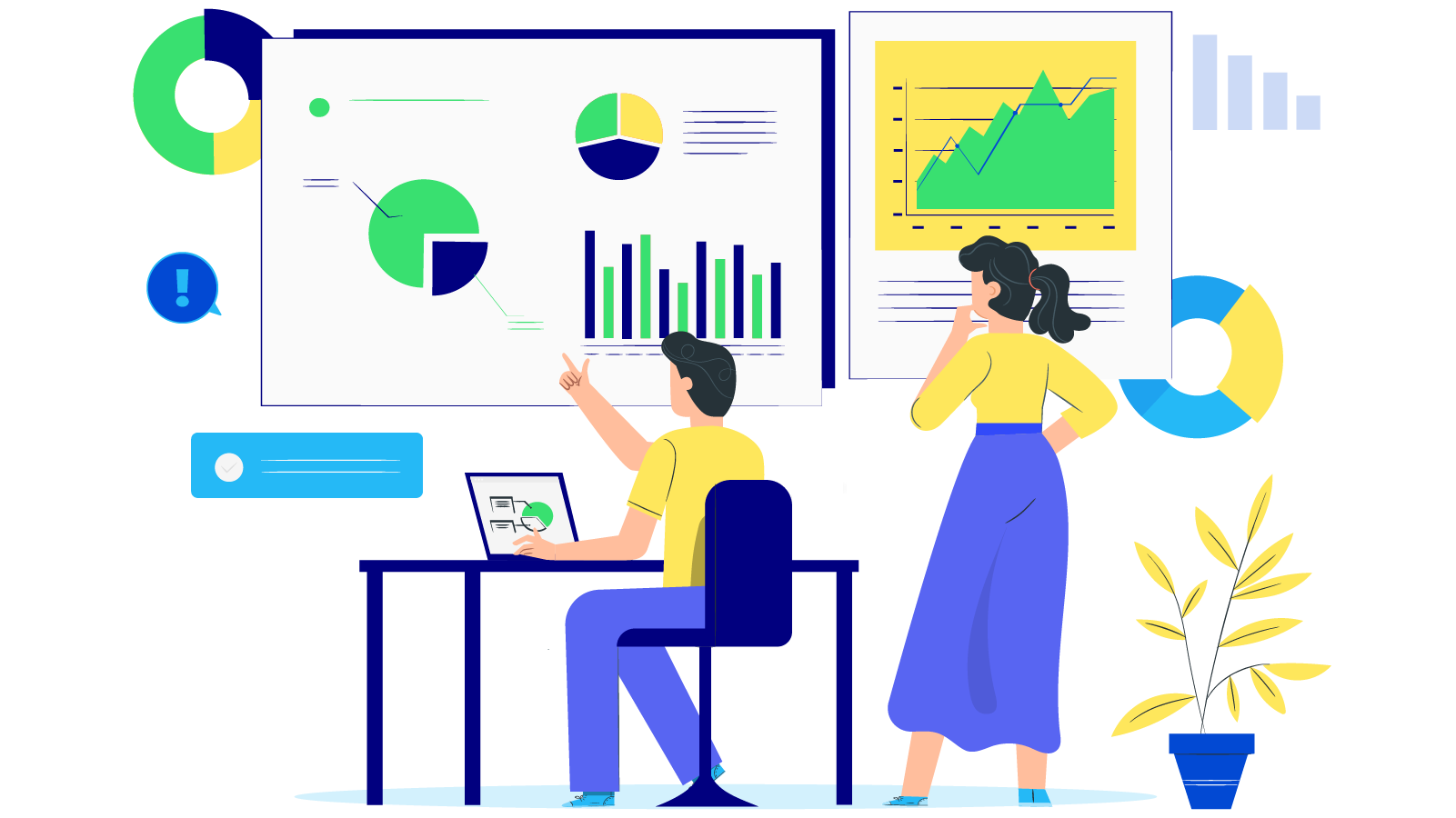 November 2023

Join Shopify Partners Ecosystem: The Only Guide You Need

Shopify Dropshipping for Beginners: 15 Important Steps to Start
Stay in the know
Get special offers on the latest news from Mageplaza.
Earn $10 in reward now!
Money may earn a commission when you click on the products and services below. Opinions are our own, but compensation and in-depth research determine where and how they appear. Learn more about how we make money.
Best Business Plan Software
Best Life Insurance for Young Adults
Best Health Savings Account (HSA) Providers
Best Same-Day Business Loans
Best Email Marketing Software of 2023
Best Invoicing Software for Small Businesses
5 Best Homeowners Insurance Companies of August  
https://money.com/best-business-plan-software/
Finding the best business plan software can help you reach your goals faster. But what factors matter when choosing a platform? How do you get the best deal? And which business planning software is right for your unique needs and preferences?
This guide answers all those questions while providing detailed guidance on choosing and using some of the top software options on the market today.
Our Top Picks for Best Business Plan Software
IdeaBuddy : Best for Business Idea Evaluation
LivePlan : Best for Financial Planning
Wrike : Best for Team Collaboration
Bizplan : Best for Startups
Business Sorter : Best for Planning Multiple Businesses
Best Business Plan Software Reviews
Best for business idea evaluation: ideabuddy.
Has affordable plans ranging from free to $22 monthly
Allows 10 collaborators and 10 plan ideas on highest tier
Includes several built-in features for simplified idea evaluation and collaboration
Offers both monthly and annual billing options
Laggy and buggy features
Not much guidance
Why we chose it: IdeaBuddy is an affordable business plan software with many features to support idea generation and evaluation, including one-page plan summaries and a whiteboard for simplified collaboration.
IdeaBuddy is a good entry point into the world of business planning software. It's free to begin using and has scalable plan options ranging from $5 for the Dreamer package to $22 per month for the Team Pro package with more features.
The software is an especially good fit for idea evaluation. Its one-page business plan summaries make it easier to evaluate a new idea from the top down. You also get virtual sticky notes and a whiteboard allowing multiple collaborators to contribute to your evaluating business ideas.
Some complaints about the software's bugginess and slow load times have occurred. But these issues don't appear to impact all users. There's also not as much guidance as you might receive from other companies, but you can try IdeaBuddy for free to determine if it's right for you before making a financial commitment.
Best for Financial Planning: LivePlan
Helps you visualize company finances in different scenarios
Allows unlimited guests and collaborators
Integrates with QuickBooks and Xero
Offers detailed instructions and guides to help you get started
No free trial or plan
Users report the software and the graphs it creates can be challenging to learn
Why we chose it: LivePlan automatically turns hard data into easy-to-understand graphs, charts and branching what-if scenarios. It also allows unlimited collaborators and can integrate with third-party accounting software.
Turning your company's hard financial data into insightful reports and visualizations is challenging. LivePlan makes it easier to understand and learn from that data by automatically creating a variety of visualizations that you can program based on different what-if scenarios. The software also allows unlimited contributors and integrates with popular accounting software, such as QuickBooks and Xero. This integration is useful for businesses looking to streamline their accounting processes.
There's no free trial or plan, but pricing is either $15 for Standard or $30 for Premium per month when you pay annually. That's more affordable than some alternatives. Additionally, although LivePlan offers detailed step-by-step instructions to help you learn the platform, it's still complicated enough that some users struggle to do so. But once you figure it out, the software can be a powerful solution to your financial planning needs.
Best for Team Collaboration: Wrike
Includes on-platform team messaging
Offers business plan templates to get you started
Has a free plan option
Doubles as project management software, so you can plan an idea and build it on the same app
Premium plans are more expensive than the competition's
Doesn't include financial planning tools
Why we chose it: Wrike is a multidimensional business tool you can use to plan a new idea, discuss it with your team and execute it through the platform's project management features.
Wrike may be ideal for you if you want business plan software that allows you to communicate with team members within the same application. The platform also offers a variety of templates to get your planning started and has a free option so you can try it out without assuming any risk.
Plan options include the following:
Free: for teams just getting started
Team ($9.80 per user per month): for growing teams
Business ($24.80 per user per month): for all teams across an organization
Enterprise: custom pricing for large teams
Pinnacle: custom pricing for teams with complex needs
Wrike was technically designed as a project management platform, but it offers enough business plan features to satisfy some companies. The downside is that you don't get financial planning tools from Wrike, and you have to pay a monthly fee per user if you want access to more than basic features.
If you're looking for robust business planning software with all the bells and whistles, Wrike may not be for you. But it could be a great fit if you want a versatile platform that enables idea planning, team communication and ongoing collaboration.
Best for Startups: Bizplan
Paid plan gives you access to the crowdfunding platform Fundable
Offers detailed guides and step-by-step instructions for creating business plans
Allows unlimited contributors and business plans
Offers online business courses
No free trial
Doesn't integrate with QuickBooks
Offers limited options for layout customization
Why we chose it: Bizplan makes it easier for startups to create thorough business plans with guided walkthroughs, automatic chart generation and unlimited collaboration.
Bizplan offers various features that address startups' unique needs when creating business plans. It helps new business owners understand business planning with thorough, easy-to-follow guides and automatic forecasting. The app also allows for unlimited contributors and guests, so you can easily partner with a variety of freelancers to potentially save money.
Additionally, when you sign up for Bizplan, you get access to online startup courses and the crowdfunding platform Fundable. When you create a business plan through Bizplan, you can easily share it on Fundable to try and attract investors. No other software on our list offers something similar.
The downsides to Bizplan are that its third-party integrations are limited to Xero, and you can't customize your layout as much as you can with other options. But it can be an effective tool to fuel your startup's growth goals. There's also no free trial, and the only plan option that's billed monthly costs $29. However, you can pay an annual fee which lowers your monthly cost to $20.75, or you can opt for lifetime access at $349.
Best for Planning Multiple Businesses: Business Sorter
Allows you to work on up to 40 business plans with 30 or more users
Features a card system that helps you stay on track with multiple projects
Includes business plan templates
Makes it easy to scale up or down as your needs change
Offers limited third-party application integrations
No in-app messaging
Why we chose it: Business Sorter is built for the large-team collaboration often needed when managing multiple businesses. It lets you create up to 40 business plans with teams of 30 users or more.
Business Sorter is a cloud-based business plan software that automatically analyzes the strengths, weaknesses and opportunities in the plans you create. It includes easy-to-follow plan templates and has a simplified card system to help you stay on track when working on multiple ideas simultaneously.
The platform also gives you the ability to create up to 40 unique business plans at the same time. Its pricing is based on the number of users you have, so you can easily scale up or down as your needs change. These features make planning and managing business ideas for multiple companies on Business Sorter easier than the competition.
There are a few downsides, however. For example, no in-app messaging and minimal integrations with third-party applications exist. But a free trial is available, and paid plans start at just $10 per month. You can choose from the following options:
Small team (3 users): $10 per month
Medium team (10 users): $30 per month
Large team (30 users): $80 per month
Enterprise (unlimited users): Customized pricing
Other business plan software we considered
There are other business plan platforms you may be able to benefit from using. Here are a few highlights of other options that almost made our list.
Helps you automatically generate business plans
Offers a free trial
Includes helpful scorecards to indicate how likely a business plan is to succeed
Doesn't offer strong tools for collaboration or ideation
No way to communicate with teammates through the app
No long-term free plan
Enloop stands out with strong financial forecasting and automated plan creation features. However, it didn't make our list because it doesn't include enough tools for collaborative strategizing as compared to the competition.
Provides extensive advice and guidance from business experts
Helps with financial projections
Integrates with third-party services
Includes only a few sample business plans
Can only export business plans in Microsoft Word and PDF formats
Complicated pricing structure
GoSmallBiz is another stand-out business planning software option that's especially good for those looking for extensive advice and guidance. However, it didn't make our list because you can get the same features from other platforms that are either more robust at similar prices or cost less.
Very good at financial forecasting and budgeting assistance
Integrates with QuickBooks and analytic tools
Offers built-in break-even analysis
Better for financial planning than business planning
Not a good fit for beginners
Doesn't include business plan templates
PlanGuru is a strong financial forecasting tool that also provides basic business planning services. It's a great fit for entrepreneurs needing to focus on financial planning, but it didn't make our list because its business plan features are more complicated and less effective than the alternatives.
Business Plan Software Guide
The best business planning software does more than show you how to write a business plan . It also helps you collaborate, create detailed visualizations with data and assess the likelihood of your business idea succeeding.
To get the most out of the business plan software you choose, research the different features platforms offer and how they may be able to help you achieve your goals.
That's what this guide will focus on. Keep reading to learn more about business planning software and the factors that matter when choosing one.
What is a business plan?
To understand business plan writer software, you first need to know what a business plan is. It's a document that describes your company, details its goals and provides guidance on how it will achieve them.
You can think of a business plan as a single document that anyone could look at to understand why your company exists, where it's going and how it's going to get there. This can be important to have, not just for your own purposes but also when considering how to get a business license and whether to seek investment from venture capital firms.
With that in mind, the average business plan contains the following pieces of information:
Executive summary: Most business plans start with an executive summary. This provides a high-level overview of the company and its leaders. It's also typically where you put your mission statement.
Product and service descriptions: This section describes the products or services that your business will offer the public. You'll want to include details about pricing, benefits offered to the consumer and any manufacturing details that are important to your company's products.
Market analysis: Your market analysis assesses how your company will compare to the competition. It should answer the question of why a customer would buy a product or service from your company instead of an existing firm.
Marketing strategy: The marketing strategy section describes how your company will appeal to consumers, including the channels it will use to do so.
Financial planning: Your business plan should include detailed financial planning and projection sections. This should cover balance sheets, financial statements and other information projecting your company's sales and forecasted revenue.
Budgeting details: This section outlines the costs your company will have and how it plans on paying for them. Be sure to include information about employees, manufacturing and rent, among other expenses.
Your business plan may include other details as well, such as a request for funding if you need it or a more detailed management structure if it's a large company. It depends, to an extent, on the type of business you're running and the goals you have in creating a business plan.
What is business plan software?
Business planning software is a tool designed to help business owners create better business plans. Platforms provide access to features that help with various parts of the business plan creation process.
For example, this type of software may give you access to each of the following features:
Automated financial planning: One of the best features of many business plan software options is automated financial planning tools. These help you efficiently project your company's finances and visualize budgets with automated graphics and charts.
Built-in collaboration tools: This type of software typically makes it easier for multiple people to collaborate on a single business plan. Several leaders can simultaneously work on different aspects of a plan to finish it faster.
Strength and weakness analysis: Some of the most powerful business plan software options also include automated analysis features. These tools help to identify the strengths and weaknesses of the business plans you create, so you can assess your best opportunities for improvement.
Integrations with third-party applications: Many applications also integrate with third-party software like QuickBooks and Xero. These integrations make it easier to use existing company data to create detailed financial projections.
Business plan templates: You'll also typically get access to business plan templates after purchasing software. These can be a great starting point for a well-structured business plan and may save you a lot of time.
How-to guides: Many providers also include how-to guides and instructional manuals with their software. These may provide step-by-step instructions for creating a business plan and ongoing support for continued growth.
Some business plan software offers all of these features, while others, such as free business plan software, may not. You may want to compare the included features and pricing options for multiple providers to choose the best option for your needs.
How does business plan software work?
Online business plan software is designed to guide you through the process of creating your business plan. It does that by giving you templates to work from, instructions for filling in each section and the tools you need to collaborate and share your business plans.
Some business plan software providers also offer online educational resources. These can help you learn things like how to set up an LLC or choose between a sole proprietorship and LLC , among other tips.
It's also worth mentioning that business plan software typically requires you to fill out each segment manually. Some automated data visualization and financial planning features may auto-populate into your business plan to save you time. But not every platform offers these features.
How to choose a business plan software solution
Choosing the best set of integrated business planning tools for your needs can be complicated, even if you've already made it this far. Here are a few additional tips to ensure you select the best possible fit for your company.
Jot down the basic and advanced business planning tools you'll need
It's good to start by understanding the tools you'll need to achieve your goals. Your needs may require powerful financial planning features, built-in messaging capabilities, strength and weakness analyses or all of the above. The key is clarifying what matters most to you so you can start looking for business plan software to help you meet your goals.
Listing the features you don't need from business planning software may even be helpful. Doing so could help you steer clear of more expensive options that go above and beyond what you need.
Have a budget in mind
You may also want to set a budget before going shopping. It's easy to get swept away into the world of advanced features and spend more than you need. Although the budget you start with may not always be the budget you end up with, it's good to have one in mind so that you don't end up overspending.
As part of this, you may want to ask yourself if a free business plan software option offers enough tools to satisfy your needs. For example, IdeaBuddy has a forever-free plan option. Before setting a budget, evaluating whether that offers enough to help you reach your goals would be smart.
Decide how many users will need access to the software
The number of people you want to have using the software can play a large role in determining which option makes the most sense. Some platforms allow unlimited contributors, while others will limit you based on your plan tier.
Another question to ask is whether you want to use the business planning software you purchase to execute your strategies as well. If so, then you may need to add more employees and freelancers to your plan over time.
Opt for business planning software that has a simple and functional user interface
Finally, choosing software that's easy for your team to use is important. If you're going to invest a lot of time and energy into whatever software you select, you don't want your employees wasting too much time trying to figure out how to use it.
Business Plan Software FAQs
What is the purpose of a business plan.
A business plan is meant to describe your company, what it offers the public and how it plans to grow over time. Many entrepreneurs use their business plans as a roadmap for future growth.
There are also plenty of businesses that never create a business plan. You can get away without having one as well, but it will likely be more difficult to lead your company toward its goals. The process becomes easier when you have a clear document telling you what those goals are and how you're going to reach them.
Why is a business plan important?
A business plan is an overarching document describing your company and how it will become successful. That's beneficial to leadership because it provides an outline of what needs to happen as the company grows.
Business plans are also important for funding purposes. Most investors and lenders will want to look at a business plan before considering investing in your business. Having a stronger business plan to show them may help you secure the funding you need to grow.
What is integrated business planning?
What is the best business plan software, how we chose the best business plan software.
Our analysis of the best business plan software packages was informed by careful consideration of each of the following factors:
Features: We looked at the included features in every major business plan creation platform to assess which provides the best tools for business owners.
Pricing: It's not enough just to offer great features. Platforms also need to be priced competitively enough to be a realistic option. We considered which platforms offer the best features at the lowest prices.
Ease of use: Your platform needs to be simple enough to learn quickly so that multiple contributors can help you bring your business plan to life. We looked at user reviews and ratings to assess this factor.
Verified customer reviews: It was also important for us to assess how real customers feel about each of the software options we considered. We did this by analyzing verified reviews on trustworthy third-party websites.
Inclusion of other software types: Some business planning software options can double as project management platforms and budget planning software for your business. We took this into account while comparing options with similar business plan creation features.
Remember, the features we emphasized on this list may not be the same ones that matter to you. You may want to conduct further research if other factors will play a role in your decision-making process.
Summary of Money's Best Business Plan Software
We use essential cookies to make Venngage work. By clicking "Accept All Cookies", you agree to the storing of cookies on your device to enhance site navigation, analyze site usage, and assist in our marketing efforts.
Manage Cookies
Cookies and similar technologies collect certain information about how you're using our website. Some of them are essential, and without them you wouldn't be able to use Venngage. But others are optional, and you get to choose whether we use them or not.
Strictly Necessary Cookies
These cookies are always on, as they're essential for making Venngage work, and making it safe. Without these cookies, services you've asked for can't be provided.
Show cookie providers
Functionality Cookies
These cookies help us provide enhanced functionality and personalisation, and remember your settings. They may be set by us or by third party providers.
Performance Cookies
These cookies help us analyze how many people are using Venngage, where they come from and how they're using it. If you opt out of these cookies, we can't get feedback to make Venngage better for you and all our users.
Targeting Cookies
These cookies are set by our advertising partners to track your activity and show you relevant Venngage ads on other sites as you browse the internet.
Google Tag Manager
Infographics
Graphic Design
Graphs and Charts
Data Visualization
Human Resources
Training and Development
Beginner Guides
Blog Business
7 Best Business Plan Software for 2023 
By Krystle Wong , Aug 01, 2023
Gone are the days of staring at blank pages and struggling to structure a business plan effectively. With user-friendly interfaces and a wide range of business plan templates catering to various industries, creating business plans that are polished, professional and data-driven can now be done in a fraction of the time.
For startups, business plan software guides them through the crucial early stages with comprehensive business plan templates and financial modeling tools. Established businesses on the other hand benefit from the software's collaborative features, enabling seamless teamwork as they pivot, innovate and pursue new growth opportunities.
In this article, let's delve into exploring the seven best business plan software for 2023. Whether you're an aspiring entrepreneur with a groundbreaking idea or a seasoned business owner ready to elevate your enterprise to new heights, these software solutions have all you need to create a solid business plan.
Click to jump ahead:
What is a business plan software?
7 Best business plan software for 2023
Factors to consider when choosing a business plan software
7 steps to create your own business plan, business plan software faq, key takeaway.
A Business plan software is a specialized digital tool designed to assist entrepreneurs, startups and established businesses in creating, organizing and presenting comprehensive business plans.
Business plan software significantly reduces the time and effort required to create a comprehensive business plan . The availability of business plan templates, financial modeling tools and automated features streamlines the process of business planning and eliminates the need for starting from scratch.
Some advanced business planning software even integrates market research capabilities. This feature provides users with access to market trends, industry benchmarks and relevant data. Access to such data helps users make informed decisions and demonstrate a thorough understanding of their target market.
7 Best business plan software for 2023
1. venngage.
Venngage specializes in transforming traditional business plans into captivating visual stories. Visuals can communicate complex information effectively, ensuring your ideas stand out and resonate with your audience.
When it comes to business planning, conveying your ideas with impact is just as important as the content itself. In this digital age, visual storytelling has emerged as a powerful way to captivate audiences and leave a lasting impression. That's where Venngage steps in.
With a rich library of templates, Venngage offers a variety of themes and styles to suit different industries and business types. Customize your business plans with our user-friendly drag-and-drop tools by adding your brand elements, customizing colors, fonts and visuals to make your business plan truly unique. Check out our library of sample business plans to get started today.
However, while Venngage excels in visual storytelling, it might not be the go-to tool for in-depth financial forecasts and analysis. Users seeking extensive financial modeling might want to complement Venngage with a comprehensive business planning tool.
Pricing options:
Create your first 5 designs with Venngage for free and upgrade to a premium or business plan for $10/month per user and $24/month per user respectively to enjoy premium features. For larger teams who need extra support, controls and security, the enterprise plan starts from $499/month for 10+ seats.
Can I collaborate with team members using this business plan software?
Yes, absolutely! Venngage offers collaborative features that allow you to work seamlessly with multiple team members when creating business plans. You can invite team members to join your Venngage account and they can contribute to the design process in real time.
Can I export my business plan to different file formats?
Upgrade to a premium or business plan on Venngage to export your professional business plan to different file formats. After designing your business plan, you can choose to export it as a high-quality PDF document, which is ideal for sharing and printing. Additionally, Venngage allows you to export your business plan as an image file (PNG or JPG), making it easy to use in presentations or on your website.
Is this business plan software suitable for startups or established businesses?
Venngage is great for entrepreneurs and businesses looking to enhance their business plans with visually engaging infographics and visual assets.
Instead of sharing a lengthy, 50-page document that may bore your audience and fail to effectively convey your message — present your business plan with infographics. Here's how you can create a business plan infographic that will wow your readers and showcase your business at its best.
2. LivePlan
Source: Screenshot from LivePlan
In the realm of business planning software, LivePlan stands out as a reliable and user-friendly tool. With a focus on seamless financial forecasting and budgeting capabilities, LivePlan streamlines the planning process, helping businesses transform their visions into reality.
The software's financial forecasting tools provide users with the ability to project revenue, expenses and cash flow accurately. This financial insight is invaluable for making informed decisions and setting realistic goals.
For hassle-free data integration, the business plan software offers seamless integration with accounting software. This feature allows users to import financial data effortlessly, saving time and reducing manual data entry.
While LivePlan excels in financial planning and user-friendliness, some users may find the customization options for design and layout to be limited. For businesses seeking highly tailored visual aesthetics, LivePlan's template-based approach might be less ideal.
The standard plan is available at $20/month for monthly billing and $15/month for annual billing. For businesses seeking extensive financial tools to support their operations and growth, the Premium plan costs $20 for the first month and $40/month (monthly billing) or $30/month (annual billing) for subsequent months.
LivePlan facilitates seamless collaboration among users within your account, allowing multiple individuals to work on the same plan concurrently. To prevent conflicting edits, LivePlan restricts access to specific sections, allowing only one user to edit at a time while others observe the locked section.
You can export your business plan by using the print to PDF feature. This generates your plan content in a standard file format compatible with Adobe Reader and other free reader programs. Alternatively, you can export your plan to Microsoft Word (2007 or later).
A great tool for small businesses, startups and entrepreneurs looking for easy-to-use software with solid financial planning tools.
3. BizPlan by Startups.com
Source: Screenshot from BizPlan
If you're a startup aiming to raise investments, BizPlan is the one for you. As a universal professional business plan builder, BizPlan offers the added advantage of seamless integration with all the tools within the Startups.com network.
Designed with startups in mind, BizPlan's step-by-step approach allows you to break down the entire scope of work into manageable steps and the built-in Progress Tracker tool keeps you on track towards success.
Once you subscribe, BizPlan opens the door to utilizing all the tools offered by Startups.com, making it a one-stop shop for your entrepreneurial needs. Whether it's lifetime access to the service, connectivity to Findable to attract financial investments, a wealth of online educational programs or the ability to connect multiple owners to a single account, BizPlan delivers comprehensive support.
While the business plan software offers an array of benefits, it's essential to consider the possible downsides. The absence of a free version and a mobile app, along with a lack of industry-specific templates for business plans may be worth considering before making your decision
Pricing plan options:
Monthly plan ($29 per month)
Annual plan ($20.75 per month or $249/year)
Lifetime access (one-time fee of $349)
Bizplan encourages collaboration with partners, team members, advisors and subject matter experts by allowing threaded comments throughout the entire plan. It provides control over who can access sensitive financial data and enables convenient cloud-based access from anywhere.
Bizplan provides multiple options for sharing your business plan with others. You can generate an online version of your plan, which can be set as private by default or made publicly accessible through a unique shareable URL. Additionally, Bizplan offers the option to create a custom-branded PDF of your business plan.
BizPlan is great for entrepreneurs and small businesses who value a vast collection of resources and need support in financial analysis.
Source: Screenshot from Enloop
Enloop emerges as one of the best business plan tools for startups, catering to entrepreneurs who crave a streamlined planning process. With the ability to automatically generate basic text for each section of your plan, Enloop saves time and effort in crafting your business vision.
A highlight of the business plan tool is its automatic generation of financial projections, offering accurate insights based on your entered data. This powerful feature empowers entrepreneurs to make informed decisions and project future outcomes with confidence.
For those with a penchant for strategic thinking, Enloop's "what-if" scenario analysis becomes an invaluable tool. It allows users to explore various business strategies and assess their potential impact on plan outcomes, enabling sound decision-making.
Enloop doesn't stop at generating numbers; it goes a step further by providing a business plan grading system. This insightful feature assesses plan quality, giving users valuable feedback to refine and enhance their business plans.
However, it's essential to consider the software's limitations as customization and design options are relatively limited. Additionally, the basic version of Enloop might not meet the needs of all users, as it lacks certain advanced features.
Seven day free trial (no credit card required)
Detailed plan ($19.95/month or $11/month when billed annually)
Performance plan ($39.95/month or $24/month when billed annually)
Enloop's online business plan writing app lets you invite and collaborate with anyone on your business plans using the 'Invite & Share' feature.
Enloop allows you to download your business plan in PDF format whenever you're ready. The plans remain accessible in your paid account, encouraging regular updates to keep track of your business's health and have an up-to-date plan ready for financing needs.
Suitable for entrepreneurs seeking a tool that simplifies financial forecasting and scenario analysis.
5. PlanGuru
Source: Screenshot from PlanGuru
PlanGuru's standout feature lies in its ability to forecast all three financial statements – income statement, balance sheet and cash flow statement so that users can make data-driven decisions.
Creating detailed analyses becomes a breeze with PlanGuru's general ledger import utilities, allowing seamless historical data import. The software facilitates budget vs actual reporting and enables building rolling forecasts with just a few clicks each month.
Unlimited budgeting flexibility is another advantage offered by the business plan builder. Users can craft simple high-level small business budgets or delve into intricate multi-department operating budgets with ease.
With scenario analysis capabilities, PlanGuru empowers users to interpret the financial impact of specific events accurately. This feature enables making critical investments and strategic decisions with confidence, knowing thorough due diligence has been performed.
Given its sophisticated features, PlanGuru may be more suitable for financial professionals and analysts looking for in-depth financial analysis and budgeting tools. Users not familiar with financial modeling may face a steeper learning curve when utilizing Enloop's robust capabilities.
Single entity ($99/month or $75/month when billed annually)
Multi-department consolidations ($299/month or $225/month when billed annually)
You can add up to 3 users with the multi-department consolidation plan. Additionally, all plans allow you to add on $29/month (billed monthly) or $25/month (billed annually) for each extra user.
What other apps does PlanGuru integrate with?
The cloud-based platform is also accessible as a Windows-based desktop version, giving you the freedom to choose the format that suits you best. Additionally, PlanGuru seamlessly integrates with MS Excel, QuickBooks Online and Xero, providing further flexibility and convenience in using the software.
The cloud-based version is suitable for SMBs or nonprofits budgeting for a single entity while the multi-department consolidations plan is for companies with multiple departments needing consolidated budgets.
6. Business Sorter
Source: Screenshot from Business Sorter
With Business Sorter's card sort system, crafting the foundation of your plan becomes a breeze. Featuring 273 cards covering various business situations, the business plan generator offers flexibility, allowing users to customize their plan by adding their cards or modifying existing ones, tailoring the plan to their specific needs.
The platform also provides the convenience of viewing your plan on any device, including smartphones, which not many business plan apps have. Additionally, guidance is at hand with Business Sorter as the software provides valuable tips and advice for every key step, empowering users to implement their business strategy with confidence.
While Business Sorter excels in its interactive features, it may not offer as extensive financial analysis tools as other business plan software. For businesses requiring advanced financial modeling capabilities, Business Sorter might not fully meet their requirements.
For small teams with up to 3 users ($10/month or $80/year)
For medium teams with up to 10 users ($30/month or $240/year)
For large teams with up to 30 users ($80/month or $640/year)
For enterprises with unlimited users (custom pricing)
Your business plan can be edited by only one user at a time. When a user opens a plan, it automatically locks to prevent any data loss and remains locked until the user finishes their work and exits the plan.
You can print each business plan directly from the plan summaries on your dashboard.
Suitable for both entrepreneurs and businesses looking for an interactive and visually appealing planning approach.
7. AchieveIt
Source: Screenshot from AchieveIt
AchieveIt stands as a versatile software for business plans, designed to simplify the planning process for businesses of all sizes and planning methods. With AchieveIt, you can easily build plans, ensuring alignment and engagement among your employees and optimizing plans for seamless execution.
Regardless of your preferred planning method, AchieveIt empowers you to construct plans effortlessly, providing a flexible solution for any planning use case. The software ensures your plans are well-aligned with your organization's objectives, engaging all team members for successful plan execution.
The business plan tool provides robust tracking and reporting features, allowing businesses to monitor the progress of their plans and measure performance against set goals. Users can create customized dashboards to visualize key performance metrics, making it easier to identify trends and insights.
That said, In comparison to most business plan software, AchieveIt's pricing might be relatively higher with its extensive features. On top of that, for users new to strategic planning software, AchieveIt may present a learning curve during the initial adoption phase.
The business plan software packages for AchieveIt varies based on factors like organization size, required functionality and the number of users. AchieveIt being an enterprise-level software offers custom pricing to cater to the specific needs of each business. For accurate pricing details, it's best to contact their sales or customer support team.
AchieveIt allows team members, stakeholders and advisors to have shared access to the platform, providing them with visibility into the latest updates and progress on the plans. Users can assign tasks to team members and track their progress within the platform.
Can AchieveIt integrate with existing systems?
AchieveIt's Data Integration API lets you import key metric data from existing systems, saving time and reducing errors by eliminating the need for data entry in multiple places.
AchieveIt is best suited for medium to large-sized businesses and organizations that require a comprehensive and collaborative strategic planning platform. It caters to teams and enterprises seeking to improve their planning processes, track performance and drive organizational alignment to achieve business objectives effectively.
No idea what your business plan should look like? Check out these business plan examples for inspiration.
When searching for the best business planning software, you may be wondering — what features should I look for in business plan software? You want to make sure it meets your specific requirements and streamlines the planning process effectively. Here are the top six factors to consider:
Ease of use
The software should have a user-friendly interface that simplifies the process of creating a business plan. Look for intuitive navigation, clear instruction and a layout that makes it easy to input and organize your information.
Features and business plan templates
Check the range of features and business plan templates the software offers. Look for a diverse selection of business plan templates catering to various industries and business types. The software should provide essential sections like executive summaries, market analysis, financial projections and more.
Financial modeling tools
Your business plan software should allow you to input financial data and generate accurate and comprehensive financial projections. These business plan creation tools are vital for assessing the financial viability of your business.
Collaboration and sharing
If you'll be working with a team or seeking feedback from others, consider software that enables real-time collaboration and easy sharing. The ability to work together seamlessly can enhance productivity and improve the quality of your business plan.
Built for fast-moving teams that need to be on the same page, Venngage's real-time collaboration enables you to polish your design with your team in real time, leave comments on each other's work,and save your designs in one shared folder. With your Venngage Business account, you can easily invite and manage your team members to collaborate on a design, all in real time.
Security and data protection
Since a business plan contains sensitive information, prioritize software that prioritizes security. Ensure that the software uses encryption and data protection measures to keep your data safe from unauthorized access.
Exporting and sharing options
Check the software's export options. You'll likely want to share your business plan with others, so ensure it can be exported in popular formats like PDF or PowerPoint.
Are you an entrepreneur starting a new business or expanding your existing business? This guide on how to create a small business plan might come in handy for you.
Creating business plans can be a crucial step in setting your entrepreneurial vision on the right track. To help you through the process, here are 7 steps to guide you in crafting a comprehensive business plan:
Step 1: Executive summary
Start with an attention-grabbing executive summary. This section provides an overview of your business. In your executive summary, make sure to highlight your mission, goals, products or services, target market and the unique value you offer. Keep it concise, yet compelling.
Step 2: Company description
Give a detailed description of your company. Explain your business's history, its legal structure (e.g. sole proprietorship, LLC, corporation) and the reasons why your business will succeed in the market.
Step 3: Market analysis
Conduct thorough market research to understand your industry, target market and competition. Identify your ideal customers, their needs and preferences. Analyze your competitors and highlight your competitive advantages.
Step 4: Products and Services
Describe your products or services in depth. Explain their features, benefits and how they meet the needs of your target customers. Emphasize what sets your offerings apart from the competition.
Step 5: Marketing and sales strategy
Outline your marketing and sales strategies to reach your target audience. Explain your promotional activities, pricing strategies, distribution channels and sales tactics. Detail how you plan to acquire and retain customers.
Step 6: Financial projections
Project your financial performance over the next three to five years. Include estimated revenue, expenses and cash flow. Detail your startup costs and funding requirements if applicable. Be realistic and supported by market research.
Step 7: Implementation plan
Create a detailed roadmap for executing your business plan. Set specific goals and milestones. Break down tasks and assign responsibilities. Include timelines and a plan for measuring progress.
A great tip here is to start with a well-structured outline. This guide on how to create a business plan outline will help you in creating your blueprint to easily identify your business' resource needs, including finances, personnel and equipment.
Is my business data safe with business plan software?
Most reputable business plan software providers prioritize data security and employ encryption and other measures to keep your business data safe from unauthorized access.
What are the benefits of using business planning tools?
Business planning tools offer time efficiency, professional presentation, error reduction, collaborative features and accessibility, making it easier to create a comprehensive business plan that impresses investors and stakeholders.
Do I need any specific skills or expertise to use business plan software?
No, many business plan software solutions are designed to be user-friendly, requiring no specific skills or expertise. They often come with templates and step-by-step guidance to assist you through the planning process.
In the dynamic landscape of 2023, businesses are on the lookout for innovative tools to stay ahead of the curve and drive their growth. These 7 business plan software picks for 2023 offer a wide range of features, from user-friendly interfaces and real-time collaboration to sophisticated financial analysis tools and customizable dashboards.
Whether you're looking for user-friendly platform business planning tools that aligns with your business planning processes or a business plan writing software that allows you to tailor the business plan according to your industry, goals and unique requirements — I'm quite certain I've got them all covered.
The value of these business plan software options lies not only in their efficiency but also in their ability to save time and reduce errors. By integrating with existing systems through Data Integration APIs, users can seamlessly import key metric data, eliminating redundant data entry and streamlining the process.
If you're still unsure about which is the right business plan software for your business, you can always take advantage of free trials or video tutorials and demos offered by software providers. Testing the platform firsthand will give you a practical understanding of its usability and suitability for your business.
Upmetrics AI Assistant: Simplifying Business Planning through AI-Powered Insights. Learn How

Business Planning
Financial forecasting, ai assistance, see how upmetrics works →, strategic planning, entrepreneurs & small business, accelerators & incubators, business consultants & advisors, educators & business schools, students & scholars.
Business Plan Course
Strategic canvas templates, e-books, guides & more.
Customers Success Stories
10 best business plan software and tools in 2023.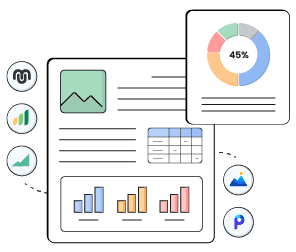 Do you know what's common between a global IT firm and a small food truck business? 
Like any other business on the planet Earth, they both require a  solid business plan  to make their business a runaway success.
Business plan. No entrepreneur is a stranger to this term, but do they all consider it seriously? Not sure.
Results? Spending a lot of time, money, and resources on the wrong marketing strategies, missing several growth opportunities, and of course, facing tough times raising funds. 
No one wants to be in this situation! 
That's where a perfect business plan software can help you out. These tools make drafting an investment-ready business plan a breeze.
So how exactly can these business planning tools help?
Simply put,  business plan software  can help you create a winning business plan, develop marketing strategies, and predict your financial future—ultimately helping your business grow.
Now, how to choose a tool that will suit your business's requirements and your budget too? The answer is right here.
In this article, we've narrowed down our search for the best business plan software to the 10 best paid and free software considering factors like—pricing, features, performance, and credibility. 
So you can easily pick the one that best suits your requirements.
All sorted? Shall we begin? Let's roll.
Best Paid and Free Business Plan Software and Tools
Jump to section, 1. upmetrics.

Upmetrics is a top business and financial planning software helping entrepreneurs and small business owners start and grow their businesses. 
Its 200+ fully customizable sample business plans, video tutorials, well-written documentation, and go-to guides make writing a business plan a lot easier for someone new to business plan writing.
The best part about Upmetrics is—it's affordable, reliable, and best for beginners. 
In fact, the creators of Upmetrics believe that creating a business plan requires no special qualifications, nor a degree in finance to draw financial projections.  
And the tool they've created speaks volumes of their words—making it a go-to solution for budding entrepreneurs. 
Let's have a look at the features you get with Upmetrics—the #1 business plan software: 
200+ fully customizable business plan templates to get started.
Easy-to-use business plan builder with drag and drop tools.
Financial forecasting tool to plan and manage your cash flow with ease.
Easy to share or collaborate with the team in real time.
Pitch deck creator to create perfect pitches and impress investors.
Create actionable business strategies using various business model canvases.
Easily customize and edit cover pages.
Real-time updates and cloud storage, eliminating the risk of data loss.
Business resources, video tutorials, and guides to help get started.
Intuitive, seamless, and responsive user interface.
The Upmetrics subscription starts at $7/month (billed annually) with one workspace; it also provides a free demo and a 15-day money-back guarantee —so no risk at all!
Create winning Business Plans with ultimate
AI Business Plan Generator
Plans starting from $7/month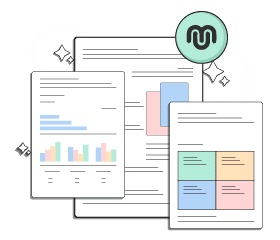 What People Say About Us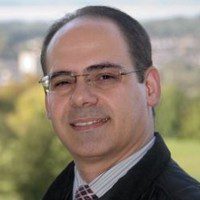 2. Liveplan
LivePlan is one of the best and most renowned business planning, budgeting, and performance-tracking software for startups and small business owners.
Whether you are a startup looking to attract potential investors or an established organization that needs help creating a forecast of your business's financial future—LivePlan can help.
LivePlan simplifies the process of creating a professional business plan with its instruction manuals, tutorials, and expert guidance, whereas its automated financials built-in with formulas ensure precise financial forecasting.
LivePlan provides a wide range of features which may include:
Business plan templates
Budgeting and expense tracking
Online learning tools & resources
Collaborative planning
Pitch deck creator
Dashboard and reporting
Integrated document storage
Though LivePlan has been in the market for a long time now, it isn't suitable for short-term business planning. That's why we recommend exploring some LivePlan alternatives.
LivePlan's subscription model consists of two plans: standard and premium. The standard plan costs $20/month, whereas the premium plan costs $40/month. However, they do not have any free trial or demo as a part of their pricing plan.
What I didn't like about LivePlan?
Here are the average user ratings, comparing the experiences on Liveplan and Upmetrics.
Compare Liveplan with Others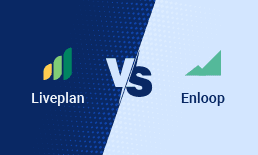 Liveplan vs. Enloop: Which is Best for Your Business?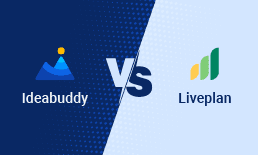 IdeaBuddy vs. Liveplan: Which is Best for Your Business?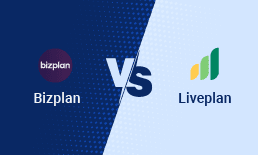 Bizplan vs. Liveplan: Which is Best for Your Business?
Enloop is an advanced business planning and financial forecasting tool helping business owners maximize the potential of their business venture.
Unlike Upmetrics and LivePlan—Enloop is designed for individuals with prior financial knowledge and business planning experience.
Understanding all of its functionalities is tough, but it has a lot to offer once you figure out its basic functionalities. Still, it's not the most intuitive and user-friendly application in this space, so it may take a while to get used to it.
If you're not a beginner and are willing to invest some time understanding and learning its functionalities—it's well worth it. But, if you're not, you may consider looking for a few other business plan software.
Enloop provides a wide range of advanced financial tools and business planning features, which may include:
Business plan creation
Automated financial forecasts
Collaboration and sharing
Funding and investor tools
Exporting and integrations
Auto-generated financial reports
Automated text writing
Enloop's monthly subscription plans range between $19.95 and $39.95, depending on your plan and functionalities. It also has a 7-day free trial with no credit card details required.
What I didn't like about Enloop?
Here are the average user ratings, comparing the experiences on Enloop and Upmetrics.
4. IdeaBuddy
Ideabuddy is an innovative business plan software helping new-age entrepreneurs turn their ideas into successful business plans.
Customizable templates, industry-based guides, and streamlined idea and business plan creation make it one of the most user-friendly applications on the list.
It is designed on a principle where users can develop, test, and launch their business idea—all in one place. While it's great for idea creation, it may lack several comprehensive business planning features.
Financial forecasting is vital to a business plan, but IdeaBuddy may not provide all the necessary financial tools for accurate projections.
So if your business is in the idea stage—choosing IdeaBuddy could be a fair call, but if you plan to build a comprehensive business plan, you need another tool.
IdeaBuddy provides a wide range of features, which may include:
Modern business plan with a click
Export your plan and financials
Mobile-friendly platform
Customizable templates and industry-based guides
Test to score your idea
Step-by-step business guide
Brainstorm ideas with your team
IdeaBuddy's subscription model consists of four plans: free, dreamer, founder, and team pro.
Depending on the plan specifications and features, these plans may cost between $15 to $40 a month. You can also save up to 60% on annual memberships.
What I didn't like about IdeaBuddy?
Here are the average user ratings, comparing the experiences on IdeaBuddy and Upmetrics.
Planful is a business planning and financial performance management cloud software. It provides a structured framework for industry-wide businesses to develop, track, and execute their plans.
The tool specializes in financial performance management with advanced features like—financial close management, reporting, and consolidation.
While the tool has numerous advanced features and functionalities—they all come with a high price tag as it's mainly designed for medium and large-scale enterprises.
Let's have a look at the extensive financial tools and features you may get with a planful subscription:
Budgeting and forecasting
Financial consolidation
Scenario modeling
Reporting and analytics
Financial close management
Data integration and connectivity
Responsive web and mobile apps
Planful has no structured pricing model on their website; users may contact their sales team for a custom quotation.
What I didn't like about Planful?
6. iPlanner
iPlanner is an enterprise business plan software that has been helping entrepreneurs develop their business plans since 2007. It is suitable for businesses looking to secure funding, better understand and manage risks, or communicate the company's business model and strategy to the team.
Though the business plan software has been around for over a decade now, it didn't seem to cope with the technological advancements, so it may not provide the most intuitive and visually appealing user interface.
But if you are searching for an affordable business planning and performance tracking tool with KPIs, analytics, and reporting features, iPlanner can be a good investment.
Here's an overview of the key features of iPlanner—business plan software:
Financial forecasting
Secure and accessible
Data security and backup
How to articles and guides
iPlanner's subscription model consists of two plans: professional and corporate. Professional subscriptions start at $24 for a 3-month subscription with one project, while corporate subscriptions start at $59 for a 6-month subscription with 12 projects.
What I didn't like about iPlanner?
7. PlanGuru
PlanGuru is a business planning software that helps entrepreneurs make better decisions, increase profits, and accomplish their business goals through strategic business planning and accurate forecasting.
Budgeting & financial analytics, rolling forecast, and strategic planning are three critical components of PlanGuru's feature list.
PlanGuru specializes in forecasting financial statements, scenario analysis, budgeting, and gaining insights through reporting tools.
It offers many advanced financial forecasting features but is quite expensive— making it unsuitable for startups with limited investment capital.
PlanGuru provides a wide range of financial tools and business planning features to create business plans, which may include:
Business valuation tool
20+ standard forecast methods
Budget/forecast for up to 10 years
Archive budget feature
Standard report export to PDF, Excel, and Word
Custom report builder for Excel
Online dashboard, scorecard, and reporting tools
PlanGuru has two different pricing plans; one for businesses and nonprofits and another for business advisors. Depending on the plan specifications and features, these plans may cost between $99 and $299/month.
What I didn't like about PlanGuru?
8. The Business Plan Shop
The Business Plan Shop is a business & financial planning and analysis platform for small and medium-sized business owners and financial advisors.
Its business plan templates make writing a business plan relatively easier for beginners. Despite its many features, the business plan software specializes in financial analysis, forecasting, and KPI tracking.
It surely has a few advanced features but can be expensive for startups and small businesses.
This business plan software provides a wide range of features, which may include:
Financial forecasting software
Sync accounting data
Drag and drop templates and editor
Integration with financial data
Faster than Microsoft Word
The Business Plan Shop has two different pricing plans; one for businesses and CFOs and another for advisors. The business & CFO plan costs $25.50 per month, and the Advisor plan costs $94.20 per month.
What I didn't like about The Business Plan Shop?
Bizplan is a comprehensive business plan software helping startups, entrepreneurs, and small business owners create business plans with direct access to planning experts. 
Financial tools help create detailed financial projections and financial and cash flow statements in no time, so entrepreneurs can spend more time growing and scaling their businesses.
The platform also has a fundraising tool to help startups connect with potential investors—which has already helped raise over $500 million for startups.
It has all the features to create a basic business plan but may lack industry-specific guidance or assistance.
Let's have a look at the wide range of features that come with a Bizplan subscription:
Financial modeling
Integration and export
Reporting and presentation
Progress tracking
Step-by-step guidance
Bizplan's pricing plans start at $29/month, whereas the lifetime access costs $349. You may check their pricing page for more information.
What I didn't like about Bizplan?
Here are the average user ratings, comparing the experiences on Bizplan and Upmetrics.
Brixx is a financial forecast software for cash flow, budgeting, and financial planning. Apart from helping users create a basic business plan, the platform also helps them with financial modeling, scenario planning, and goal tracking.
Its interactive charts and graphs can help you clearly present your financial data and cash flow statements for enhanced reader understanding.
Integrating Brixx and other accounting software automates the syncing of your actuals and forecasts, giving you a head start using Brixx.
The tool primarily focuses on financial projections and forecasting, so there are only a few features for other parts of the business plan.
Let's have a look at the wide range of features that come with a Brixx subscription:
1-10 year financial forecasts
Professional charts and reports
Automated tax forecasts
Quick-start templates
Share plans in real-time
Business Resources
3-way forecasting
Brixx has four packages in its subscription model: Foundation, Essentials, Professional, and Enterprise. The pricing for these packages may range from $0 to $66 per month.
What I didn't like about Brixx?
How to Choose the Right Business Plan Software?
All the business plan tools on our list are credible and can help you create a winning business plan. However, it's critical to understand each tool specializes in certain aspects of business planning.
Let's understand which factors to consider while choosing the right tool to help you create a professional business plan:
The most obvious factor. Ask yourself how much you can afford to spend on a business plan maker.
A free or low-cost tool may provide only some necessary functionalities to create a detailed plan. So, figure out your budget and shortlist the tools that you can afford to invest in.
2. Your specific requirements
The next step. Learn your specific requirement. For instance, if your business is in the idea stage, you may not require a tool with advanced financial features like—PlanGuru; Ideabuddy may work.
Both tools cater to specific audiences; if you are not sure, you may go with Upmetrics. It has pricing plans suitable for all business sizes.
3. Business plan templates
Custom designing a business plan can be tedious, so make sure the business plan software you choose has industry-specific templates to help you get started.
4. AI assistance
Artificial Intelligence has revolutionalized the way people get their things done. Make sure you select a platform that also provides AI assistance while creating a business plan.
With tools like ChatGPT and  AI business plan generators,  you can draft a business plan in a breeze.
5. Charts and graphs
Let's face it, no one likes to read long paragraphs. The tool you choose must be able to turn your financial data and balance sheets into appealing and easy-to-understand charts and graphics.
6. Financial projections
Most critical section of a business plan. Understand your requirement regarding financial projections and the level of features the tool provides.
For instance, a large-scale organization may require a tool that can easily do  business financials  for ten or more years.
7. Contribution and sharing features
Make sure the tool you choose must provide the contribution and sharing features so that you can work with multiple team members.
8. Convenience and user-friendliness
A no-brainer. Ensure the software you choose has a user-friendly user interface and a manageable learning curve to understand all the working features.
9. Integrations
Some of the best business plan software integrates with accounting software. This feature can be handy while transferring financial details into your business plan.
10. Step-by-step guides
These user guides and tutorials can help you easily outline and prepare the first draft of your business plan, so make sure you consider this as one of the factors while selecting a tool.
11. Support
You are new to business planning software and may need help using some of its features. A responsive support team can help you get back on the right track.
Think of these factors as a checklist while researching the right business plan software. Once you have checked off all the boxes, you will have the right business plan software by your side.
Pros and Cons of Using Business Plan Software
Undoubtedly, business plan software can be a worth-it investment for your business, but it surely has a few disadvantages too. Let's get to that:
Time Saving: business plan software can be a big time-saving investment.
Step-by-step guidance: These guides make it easier to get started for beginners.
Accurate reporting: Good business plan software guarantee the accountability and accuracy of the reports generated.
Customizations: Business plan tools also offer options to personalize your reports.
Generic templates: These planning tools often provide generic templates that may not suit your requirements.
Limited flexibility: In terms of formatting, content, design, and layout.
Learning curve: Using these tools requires a learning curve to navigate the software.
There have to be a few disadvantages, but they are negligible when you look at the positive side of having a business plan software onboard.
And this section leads us to our conclusion!
That was the article for today with some of the best business plan software. Now over to you. Revisit the top business planning software on the list, do your research, and select the one that best suits your requirements.
Got any more burning questions in mind? The FAQ section starts right after we wrap this article up, feel free to explore. Happy business planning! 
Other Business Plan Software Alternatives
Best 8 Liveplan alternatives
Top Bizplan alternatives & competitors
8 Growthink alternatives
Best Ideabuddy Alternatives
Best Enloop Alternatives
Build Your Business Plan Easily
with step-by-step Guidance & AI Assistance.

Frequently Asked Questions
What is the best business plan software for startups.
We've already mentioned the best business plan software in the blog post earlier; you may choose one amongst those depending on your specific needs.
However, Upmetrics can be a go-to business planning software for startups as it only costs $9 per month to get started—which is worth it against the value you get.
Which tool is used as a one-page business plan?
There are many business plan software providing features to create one-page business plans like—Upmetrics and Ideabuddy. You can use Upmetrics' canvas modeling feature to develop actionable and entrepreneur-focused one-page business plans.
Can I write a business plan myself?
Of course, you can. It's easier than ever to write a business plan with the emerging use of tools like ChatGPT. Though you can write a business plan, you need assistance making it presentable for your investors.
And business plan software providers like Upmetrics can help you do that. With 200+ sample business plans, you can easily write the first draft of your business plan.
What is the best way to write a business plan?
There cannot be a standard answer to this question. There are various business planning processes, and all of them might not work for you. Still, considering the time-saving approach, using an industry-specific template and editing it as per your requirements can be an easy way to write a business plan.
Using ChatGPT for business plan writing can also be one of the best ways to write a business plan. As mentioned, there can't be a specific answer to this question; find a way that best suits your needs.
Is there any free business plan software available?
It's really challenging to find the perfect business plan software, that too, for free. IdeaBuddy from our list has a free plan, but it comes with very limited features, not so helpful for creating a business plan.
Business plan software like Upmetrics, Bizplan, and LivePlan also have free trials, so you may try their features before purchasing. Furthermore, you can get a 30% off on an Upmetrics subscription if you are a nonprofit or student.
How much does business plan software typically cost?
The cost of a business plan software can widely depend on the level of features and functionalities they provide. Still, the monthly subscription of a business plan tool can range anywhere between $5 to $300.
About the Author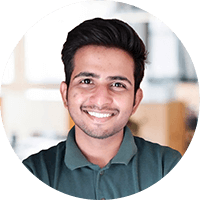 Ajay Jagtap
Ajay is a SaaS writer and a personal finance blogger. He loves to write about topics related to startups, businesses, money-making, and personal finances. If not writing, he's probably having a power nap. Read more

Popular Templates
Home > Business > Business Startup
5 Best Business Plan Software and Tools in 2023 for Your Small Business

Data as of 3 /13/23 . Offers and availability may vary by location and are subject to change.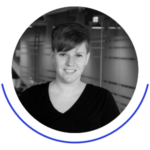 We are committed to sharing unbiased reviews. Some of the links on our site are from our partners who compensate us. Read our editorial guidelines and advertising disclosure .
A business plan can do a lot for your business. It can help you secure investors or other funding. It can give your company direction. It can keep your finances healthy. But, if we're being honest, it can also be a pain to write.
Luckily, you don't have to start from scratch or go it alone. Business plan software and services can help you craft a professional business plan, like our top choice LivePlan , which provides templates, guidance, and more.
You've got quite a few choices for business plan help, so we're here to help you narrow things down. Let's talk about the best business plan tools out there.
LivePlan : Best overall
BizPlanBuilder : Most user-friendly
Wise Business Plans : Best professional service
Business Sorter : Best for internal plans
GoSmallBiz.com : Most extra features
Honorable mentions
Business plan software 101
The takeaway, business plan software faq, compare the best business plan software.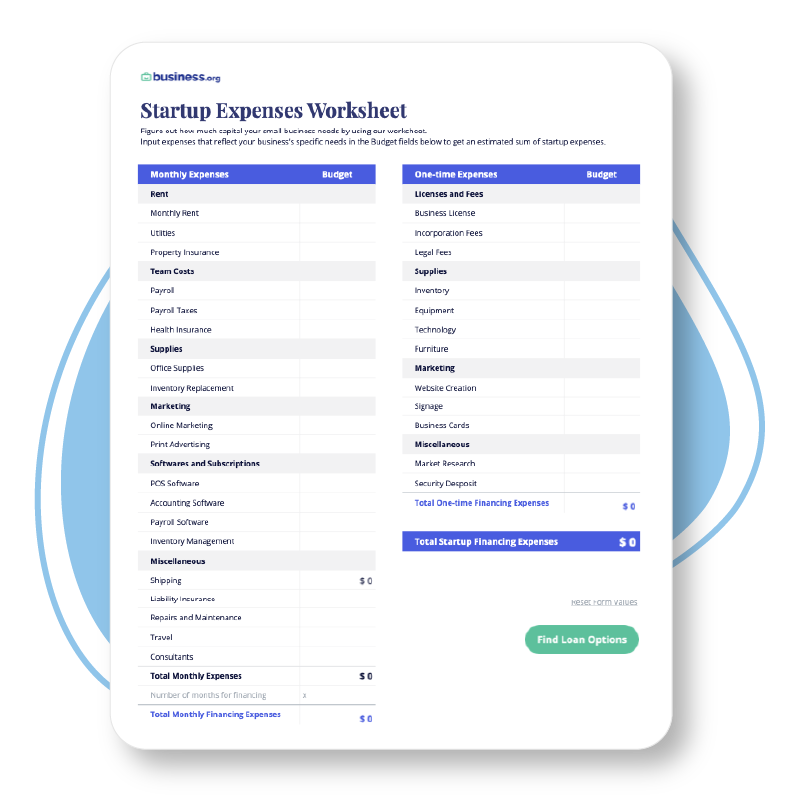 By signing up I agree to the Terms of Use and Privacy Policy .
LivePlan: Best overall business plan software
Data as of 3 /13/23 . Offers and availability may vary by location and are subject to change. *With annual billing
LivePlan has been our favorite business plan software for a while now, despite the stiff competition.
There's a lot to like about LivePlan. It has pretty much all the features you could want from your business plan software. LivePlan gives you step-by-step instructions for writing your plan, helps you create financial reports, lets you compare your business's actual financials to your plan's goals, and much more. And if you ever need inspiration, it includes hundreds of sample business plans that can guide your writing.
LivePlan software pricing
But the best part? You get all that (and more) at a very competitive price. (You can choose from annual, six-month, or monthly billing.) While LivePlan isn't quite the cheapest business plan builder out there, it's not too far off either. And if comes with a 60-day money back guarantee. So there's no risk in trying LivePlan out for yourself.
With a great balance of features and cost, LivePlan offers the best business plan solution for most businesses.
BizPlanBuilder: Most user-friendly
Need something easy to use? BizPlanBuilder fits the bill.
BizPlanBuilder doesn't have a flashy, modern user interface―but it does have a very clear, intuitive one. You'll be able to see your plan's overall structure at a glance, so you can quickly navigate from your title page to your market trend section to that paragraph on your core values. And as you write, you'll use a text editor that looks a whole lot like the word processing programs you're already familiar with.
BizPlanBuilder software pricing
Data effective 3/13/23. At publishing time, amounts, rates, and requirements are current but are subject to change. Offers may not be available in all areas.
BizPlanBuilder also offers lots of helpful guidance for actually writing your plan. It gives you pre-written text, in which you just have to fill in relevant details. It offers explanations for what information you need to include in each section of your plan and way. It even gives you helpful tips from experts, so you'll have all the information you need to plan like a pro.
So if you want planning software with almost no learning curve, you'll like BizPlanBuilder.
Wise Business Plans: Best professional service
Unlike all the other companies on this list, Wise Business Plans doesn't offer software. Instead, it offers professional business plan writing services―meaning someone does all the hard work for you.
Now, you might think that sounds expensive―and you're probably right (you have to request a custom quote for your plan). But there's a lot to be said for expertise, and Wise Business Plans has plenty of that. Your business plan will get written by an experienced writer (with an MBA, no less). They'll get information from you, do their own research, and then write your plan. You get one free revision, and you can always pay for more.  
Wise Business Plans service pricing
Your end result will be a polished, entirely original business plan. (You can even get printed copies.) And best of all, you won't have to spend your precious time working on the plan yourself. Wise Business Plans takes care of all the hard parts, and makes your business look good while doing it. Sounds like a service worth paying for, right?
Put simply, if you want the most professional business plan possible, we recommend using Wise Business Plans's writing service.
Business Sorter: Best for internal plans
Many businesses need plans to show to people outside the company (to get financing, for example). But what if you just need a plan for internal use? In that case, we suggest Business Sorter.
Business Sorter uses a unique card-based method to help you craft the perfect business plan. (You can watch a demo video to see how it works.) You'll plan some of the usual things, like finances and marketing. But Business Sorter also lets you make plans for specific teams and team members. It also emphasizes more internal matters, like operations, that might get overlooked in a business plan for outsiders.
Business Sorter software pricing
After you've made your business plan, Business Sorter also helps you stay accountable to it. You can create tasks, give them deadlines, and assign them to team members―giving you basic project management tools to make sure your business plans become business actions. (Oh, and did we mention that Business Sorter has the lowest starting prices of any software on this list?)
It all adds up to a business plan software that works great for internal planning.
GoSmallBiz: Most extra features
Want to get way more than just business planning software? Then you probably want GoSmallBiz.
See, GoSmallBiz offers business plan software as part of its service―but it's just one part of a much bigger whole. You also get everything from discounts on legal services to a website builder to a CRM (customer relationship manager) to business document templates. And more. In other words, you get just about everything you need to get your startup off the ground.
GoSmallBiz software pricing
Don't worry though―you still get all the business planning help you need. GoSmallBiz gives you business plan templates, step-by-step instructions, and the ability to create financial projections. And if you get stuck, GoSmallBiz will put you in touch with experts who can offer advice.
If you want business planning and much, much more, give GoSmallBiz a try.
PlanGuru : Best financial forecasting
EnLoop : Cheapest tool for startups
We recommend the software above for most business planning needs. Some businesses, though, might be interested in these more specialized planning software.
Honorable mention software pricing
Planguru: best financial forecasting features.
PlanGuru is pretty pricey compared to our other picks, but you might find its forecasting features worth paying for. It has more forecasting methods than other software (over 20) plus it lets you forecast up to 10 years.
EnLoop: Cheapest tool for startups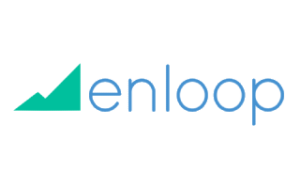 EnLoop doesn't have our favorite features or interface, but it does have really, really low pricing plus a seven-day free trial. It's the most affordable software for startup business planning and still provides all the essential features like financial analysis, team collaboration, charting, and more.
Data as of 3 /13/23 . Offers and availability may vary by location and are subject to change. * With annual billing
Several of our previous favorite planning software, including BusinessPlanPro and StratPad, seem to have gone out of business.
A business plan is a written, living document that tells the story of your business and what you plan to do with it. It serves as the source of truth for you—the business owner—as well as potential partners, employees, and investors, but it also serves as a roadmap of what you want your business to be.
Why you need a business plan
While some small-business owners don't see the point of creating a formal business plan, it can have some concrete benefits for your business. For example, one 2016 study found that business owners with written plans are more successful than those that don't. 1
Still too vague? Then let's get specific.
If you ever seek business funding (from, say, banks, angel investors , or venture capitalists ), you'll have to prove that your business deserves the money you want. A formal business plan―complete with financial data and projections―gives you a professional document you can use to make your case. (In fact, most potential investors will expect you to have a business plan ready.)
Even if you're not seeking funding right now, a business plan can help your business. A formal plan can guide your business's direction and decision making. It can keep your business accountable (by, for example, seeing if your business meets the financial projections you included). And a formal plan offers a great way to make sure your team stays on the same page.
What to include in your business plan
Not all business plans are created equal. To make a really useful business plan, you'll want to include a number of elements:
Basic information about your business
Your products/services
Market and industry analysis
What makes your business competitive
Strategies and upcoming plans
Your team (and your team's background)
Current financial status
Financial and market projections
Executive summary
Of course, you can include more or fewer elements―whatever makes sense for your business. Just make sure your business plan is comprehensive (but not overwhelming).
How business plan software can help
With so many elements to include, business plan creation can take a while. Business plan software tries to speed things up.
Most business plan software will include prompts for each section. In some cases, you can just fill in your business's specific information, and the software will write the text for you. In other cases, the software will give you specific guidance and examples, helping you write the text yourself.
Plus, business plan software can help you stay organized. You'll usually get intuitive menus that let you quickly flip through sections. So rather than endlessly scrolling through a long document in a word processor, you can quickly find your way around your plan. Some software even lets you drag and drop sections to reorganize your plan.
Sounds way easier than just staring at a blank page and trying to start from scratch, right?
Choosing business plan software
To find the right business plan builder for your business, you'll want to compare features. For example, would you rather write your own text, getting prompts and advice from your software? Or would you rather go with a fill-in-the-blank method?
Likewise, think about the elements you need. If your plan will have a heavy focus on finances, you'll want to choose business plan software with robust financial projection features. If you care more about market and competitor analysis, look for software that can help with that research.
You may also want to find business plan software that integrates with your business accounting software . Some plan builders will import data from Xero, QuickBooks, etc. to quickly generate your financial data and projections.
And of course, you'll want to compare prices. After all, you always want to end up with software that fits your business budget.
The right business plan software can make your life easier. With LivePlan 's wide breadth of features and online learning tools, you can't go wrong. Plus, BizPlanBuilder 's one-time pricing makes it easy to invest while Business Sorter has a low starting cost. And if you're business is looking to grow, GoSmallBiz and Wise Business Plans will scale with you.
But of course, different companies have different needs. So shop around until you find the software that's best for you and your business.
Now that you've got a business plan, take a look at our checklist for starting a small business.  It can help you make sure you have everything else you need to get your startup off to a good start!
Related content
7 Steps to Build a Successful Project Management Sales Plan
Best Project Management Software and Tools in 2023
4 Cost Management Techniques for Small Businesses
Creating a business plan can take anywhere from a couple hours to several weeks. Your timeline will depend on things like the elements you choose to include, whether you use software or hire a writing service, and how much research goes into your plan.
That said, much of the business plan software out there brags that it can help you create a fairly detailed plan in a few hours. So if you're going the software route, that can help you set your expectations.
If you want to get the most out of your business plan, you should update it on a regular basis―at least annually. That way, you can continually refer to it to inform your company's strategies and direction.  
At the very least, you should update your business plan before you start looking for a new round of funding (whether that's with investors or lenders).
Thanks to business plan software, you can easily write your own business plan rather than pay someone to do it for you. And in most cases, software will cost you less than a professional business plan service.
There are some times you might want to go with a service though. If time is tight, you might find that it's worth the cost of a service. Or if you've got big investor meetings on the horizon, you might want the expertise and polish that a professional service can offer.
Ultimately, you'll have to decide for yourself whether business plan software or a business plan service will work better for your company.
Methodology
We ranked business plan software and tools based on features, pricing and plans, and connections to project management and other services. The value of each plan and service, along with what it offers, was a big consideration in our rankings, and we looked to see if what was offered was useful to small businesses or just extra. The final thing we looked at was the ease of use of the software to see if it's too complex for small businesses.
At Business.org, our research is meant to offer general product and service recommendations. We don't guarantee that our suggestions will work best for each individual or business, so consider your unique needs when choosing products and services.
Sources 1. Harvard Business Review, " Research: Writing a Business Plan Makes Your Startup More Likely to Succeed ." Accessed March 13, 2023.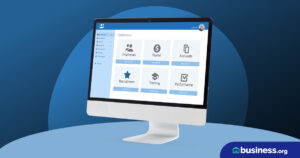 5202 W Douglas Corrigan Way Salt Lake City, UT 84116
Accounting & Payroll
Point of Sale
Payment Processing
Inventory Management
Human Resources
Other Services
Best Small Business Loans
Best Inventory Management Software
Best Small Business Accounting Software
Best Payroll Software
Best Mobile Credit Card Readers
Best POS Systems
Best Tax Software
Stay updated on the latest products and services anytime anywhere.
By signing up, you agree to our Terms of Use  and  Privacy Policy .
Disclaimer: The information featured in this article is based on our best estimates of pricing, package details, contract stipulations, and service available at the time of writing. All information is subject to change. Pricing will vary based on various factors, including, but not limited to, the customer's location, package chosen, added features and equipment, the purchaser's credit score, etc. For the most accurate information, please ask your customer service representative. Clarify all fees and contract details before signing a contract or finalizing your purchase.
Our mission is to help consumers make informed purchase decisions. While we strive to keep our reviews as unbiased as possible, we do receive affiliate compensation through some of our links. This can affect which services appear on our site and where we rank them. Our affiliate compensation allows us to maintain an ad-free website and provide a free service to our readers. For more information, please see our  Privacy Policy Page . |
© Business.org 2023 All Rights Reserved.